Wimpy
---
Cleveland, 1973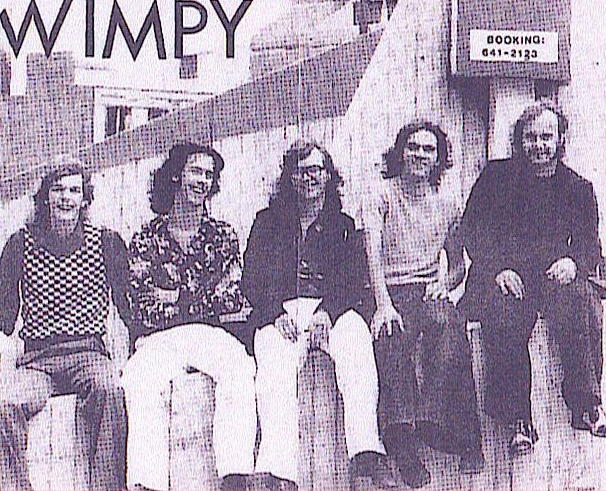 Wimpy was a Cleveland band including Tom Hrouda (vocals), Randy Davis (drums, vocals), Bob Kadlec (bass, vocals), Keith Karlyn (lead guitar, vocals), and Gary Heba (lead guitar, vocals). Kadlec and Karlyn had been in Mass Media. The members came from Garfield Heights and Maple Heights.
Wimpy was known for playing YES material without a keyboard, and "Stairway to Heaven" using the actual recorder arrangement. A live performance of the band was broadcast on WNCR.
Tom Hrouda, Keith Karlyn, and Bob Kadlec later joined Crystal Mountain.

Thanks to Dave Rosky