Wayne Perdew
---
Akron/Canton, 1955-1975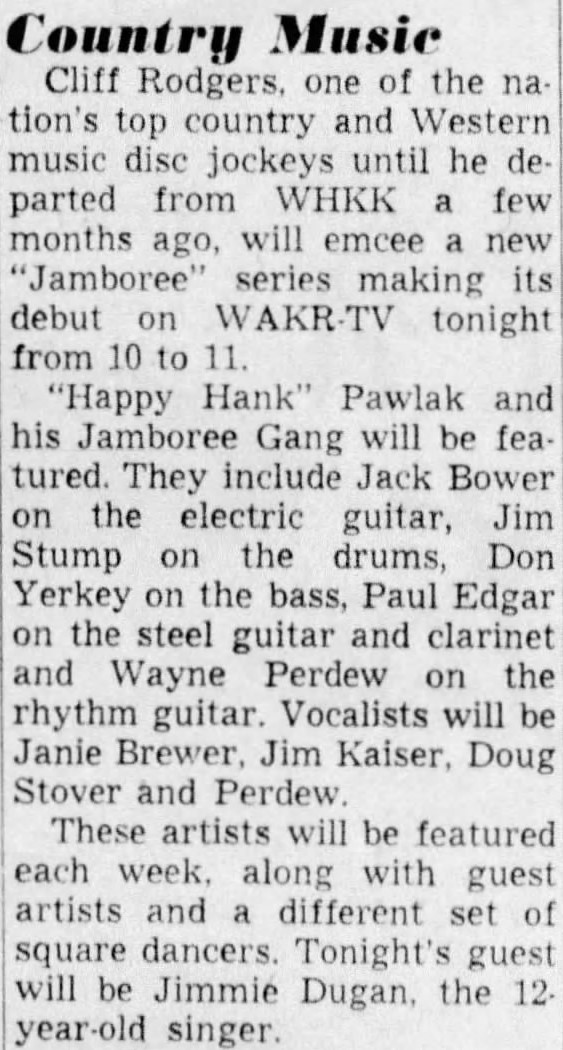 Wayne Perdew's family moved from Maryland to Canton around 1951/2. Wayne had already graduated from high school, he joined the military for a couple years, and when he returned he got into the Akron area country music scene under the leadership of Cliff Rodgers.
Rodgers's show featured "Happy Hank" Pawlak and his Jamboree Gang - also called the Buckeye Pals, which included Wayne on guitar and vocals. Other members were Jack Bower (guitar), Jim Stump (drums), Don Yerkey (bass), and Paul Edgar (steel guitar, clarinet). Doug Stover, who recorded a 45 on Zipp, sang with the group. This lineup, which was more like a rock-n-roll band than a country string band, was typical of the 'country combo' band popular in the area.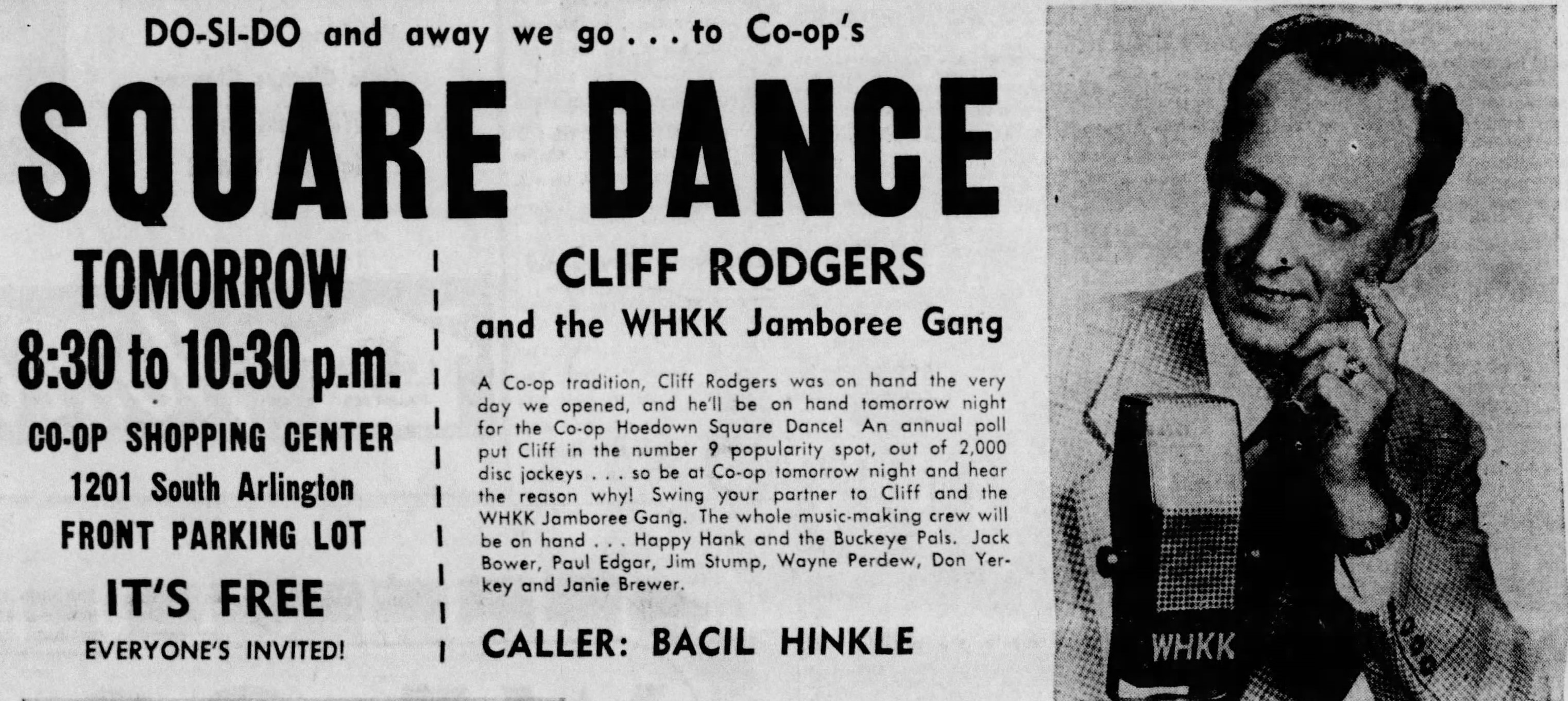 In 1959 Wayne recorded a 45 for Rodgers' Zipp label. He was in the rock-n-roll groove with "Up Beam Baby", written by Versatiles/Playboys members Gene Fiocca and Dick Reynolds. The Versatiles are the backing band.
During the 1950s and early 1960s, Wayne moved a couple times between Canton and Akron, eventually settling in Akron. He performed in local clubs in the two cities and local area. Most of the time he was listed as playing solo (vocal and guitar).
Wayne continued to perform through the mid 1970s. A brief bit about him from 1971 mentions he was a nightclub singer, and avid golfer. After a period of 16 years, he made his second recording, an LP, followed by a 45. The 45 has two songs from the LP. The music is in the country and singer/songwriter style.
Wayne moved from Akron to Gulf Shores, Alabama in the fall of 1975. He bought the Beachcomber club there and continued to perform in the panhandle area (Gulf Shores is near Pensacola, FL). He recorded another album, and spent the rest of his life there. He passed away in 2015.
Discography:
Up Beam Baby / Baby - Zipp 103/4, 1959
LP - s/t - Artists no # (master 750568), May 1975
Wash My Hands In Muddy Water / Just Can't Help Believing - Artists no # (master 750777), July 1975