the Tremors
---
Urbana, 1966-7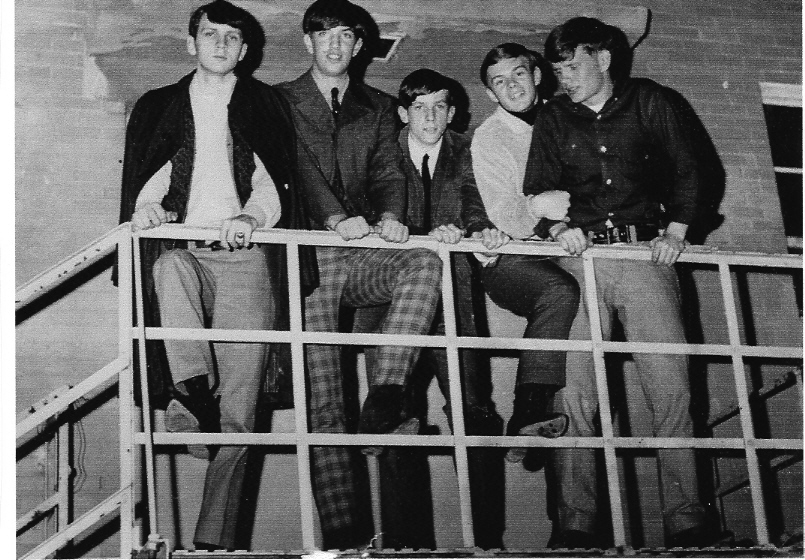 The Tremors, five teens (four from Urbana, one from Springfield)thundered through the area from '65 until '67 in their Tremblin' Tremor Truck. In January '67 they recorded "Wondering Why" and "What Have I Done" at O'Brien studios in Springfield. Local musician and scenester Ronnie Knull released the record a few months later on his Catalina label.
The band was originally started by Jim Cummings (keyboards), Herald "Hal" Barker (drums), Bill Cromwell (guitar), and Gene Monroe (bass). The four were students at Urbana High School. They started out in typical teen band fashion by playing school dances, in the spring/summer of 1966. Something was missing, so when they heard about guitarist Derry Cox from Springfield, they invited him to join and the band felt complete and ready to go.
Ronnie Knull took an interest in the band and helped them with recording. The article from the Urbana newspaper provides some nice details, although the record , from the Rite master numbers, stayed 'in the can' for several monthsm until the summer of 1967. The lyrics to "Wondering Why" were written about a real girl, a classmate of the band, whose name we have 'redacted' from the handwritten lyrics!
By late 1967/earlly 1968 the band had run its course. A couple members regrouped as Apartment 14 and did well in the Dayton area.
Discography:
Wondering Why / What Have I Done - Catalina 03/04, June 1967