Swiss Navy
---
Waverly, 1967-8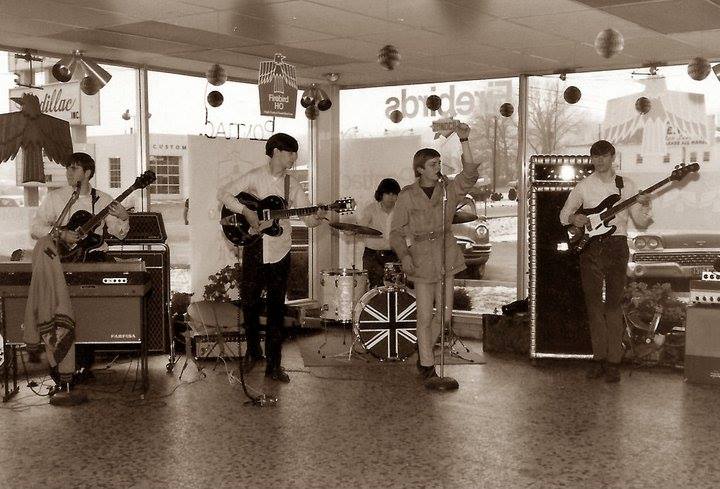 L-R: Craig Fuller, Jim Caughlan, Tom McGrail, Allen Rowland, Terry Shea
The Swiss Navy (1967-1968) were Craig Fuller (guitar, vocals, keyboards), Tom McGrail (drums), Terry Shea, (bass), Jim Caughlan (rhythm guitar), and John Wolfe (lead guitar), Allen Rowland (vocals). Craig Fuller, Tom McGrail, Jim Caughlan, Terry Shea are graduates of Waverly HS. John Wolf Chillicothe, Allen Rowland, Jackson.
Tom McGrail fills in some history on the Swiss Navy.....
"We began with Byrds, Beatles, Stones, British invasion tunes from '65-'66, then played radio hits, then we went through a soul phase and on to psychodelia. We were the first local band to play Hendrix and Cream. Song List below"
"Ater's Lake was a separate venue out east of Chilli. We played there once, they didn't pay much. The Chillicothe Sugar Shack was off US 23 on the north side of town. We played Valley Dale in Cols several times, played every high school within 50 miles of Waverly and then some, Dick Clark's Caravan of Stars at Huntington (WVA) Field House with headliners The Yardbirds, regular dances at the Memorial Auditorium in Jackson (opened for The Music Explosion, met Jamie Lyons, and opened for The Sacred Mushroom, met the Goshorn Brothers who later recorded with PPL), opened for The Royal Guardsmen ("Snoopy and the Red Baron") at the Portsmouth NG Armory, won the '67 battle of the bands at Cereda-Kenova (WVA) Field House, played several times at the ski lodge in Mansfield, several times at Morehead College in KY, several times at The Applachian Lighthouse (OU) in Athens and several times at Bennet Hall (OU Chillicothe). Lots of other venus: teen clubs, YMCAs, pool parties, Eagles, Moose, VFW, roller rinks, county fairs. On week we played eight gigs (Sat afternoon pool party and Sat nite dance). We played in a bar once, The Pickle Barrel in Cincinnati.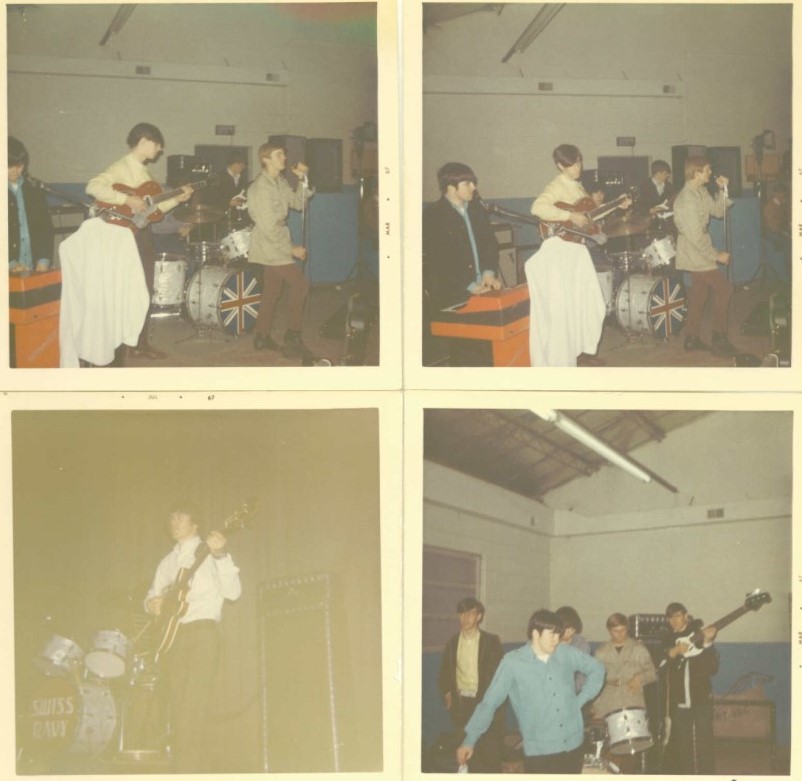 The band had one recording session at Magnetic -"Two originals, "Don't Waste My Time" and "Who's Afraid Of Her" written by Craig Fuller and "Play With Fire" (fast version of Stones song), "Ride Your Pony," "The Risiing Of The Moon" (Traditional recorded by the Clancy Brothers) "My Back Pages," and "Goin' Too Far" (cover of Fifth Order single)"
After the band broke up, Craig, Jim, and Tom formed the original Pure Prairie League: "Craig and I had always been partners. After the SN I was in the army '69-'71. Craig had several pick-up bands, none lasting more than a month or two. He was in JD Blackfoot for about six months. When I called him from Ft. Rucker and said we need to get a band together he said, "I got a surprise for you, we're going to play country-western." PPL started with four Craig Fuller songs and we filled out the bill with Sweetheart of the Rodeo and and other country songs by the Byrds."