the Shooting Stars
---
Lynn, Indiana, 1965-1968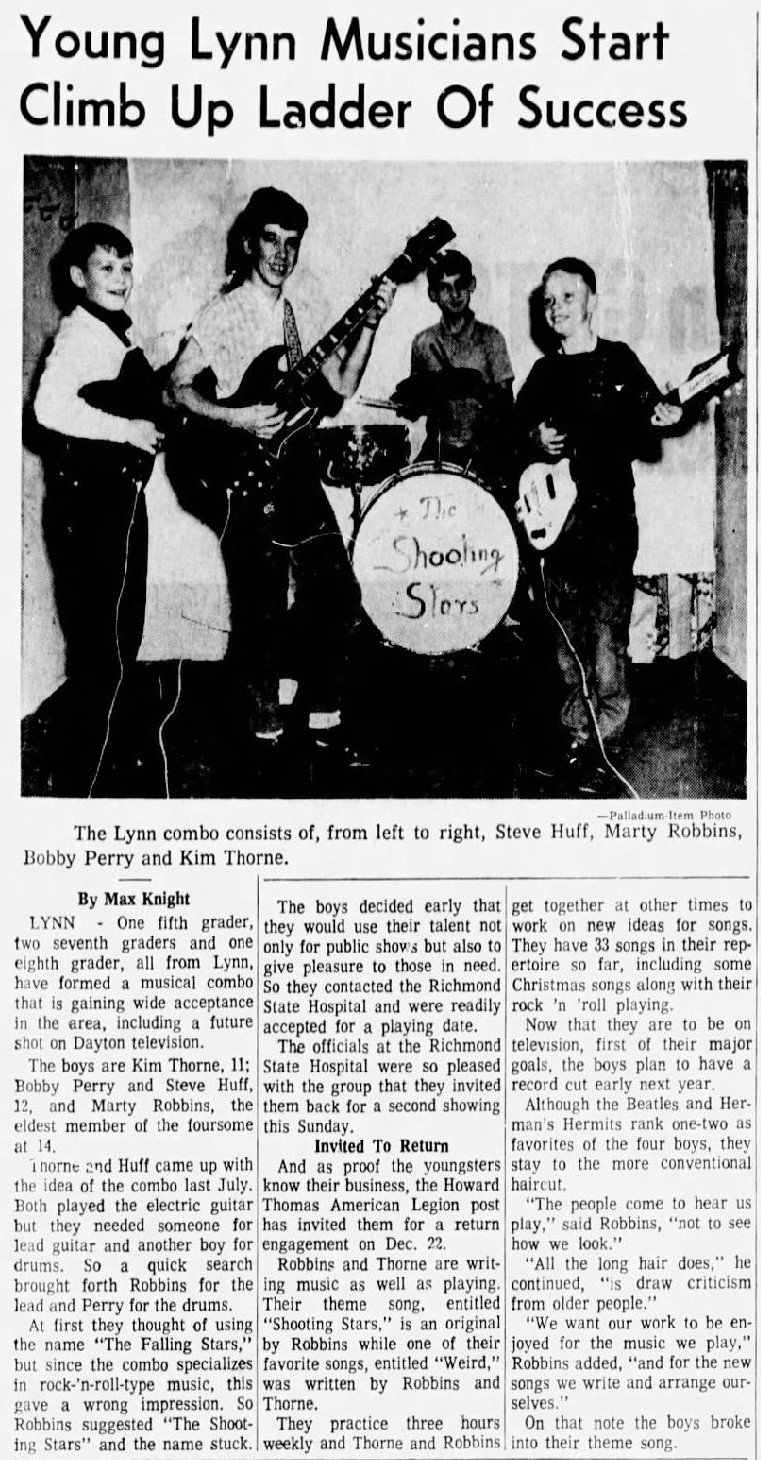 The Shooting Stars recorded a couple 45s, one for a label in Winchester, IN, not far from their home town of Lynn, and another for Airtown Custom, which is why we have them listed here. InSeptember of 1965, the band members were Marty Robbins, Bobby Perry, Steve Austin, Kim Thorne and Tom Wolf. The article above is from December 1965 and has Steve Huff added with Austin and Wolf gone. They made the first 45 a few months later, it's raw garage. A couple years later they grew up a bit and the Airtown 45 has a nice moody sound. Kirk Sipe, on organ, replaced Kim Thorne before the recordings, as he is listed in the songwriter credits. The same lineup recorded the Airtown 45.
The band won a talent show contest in August, 1968, sponsored by WDRK in Darke County, OH. They also played the Valley View Inn in Greenville, OH so they were pretty well known in the Ohio border area near their home.
We don't know if they made the Dayton TV show (probably the Disco-Two show).
Discography:
I Love Her Anyway / After 3 A.M. - Randolph no #, 1966
I Watch The Clock / Donna - Airtown Custom 011, 1968