the Pacers
---
Stow, 1964-5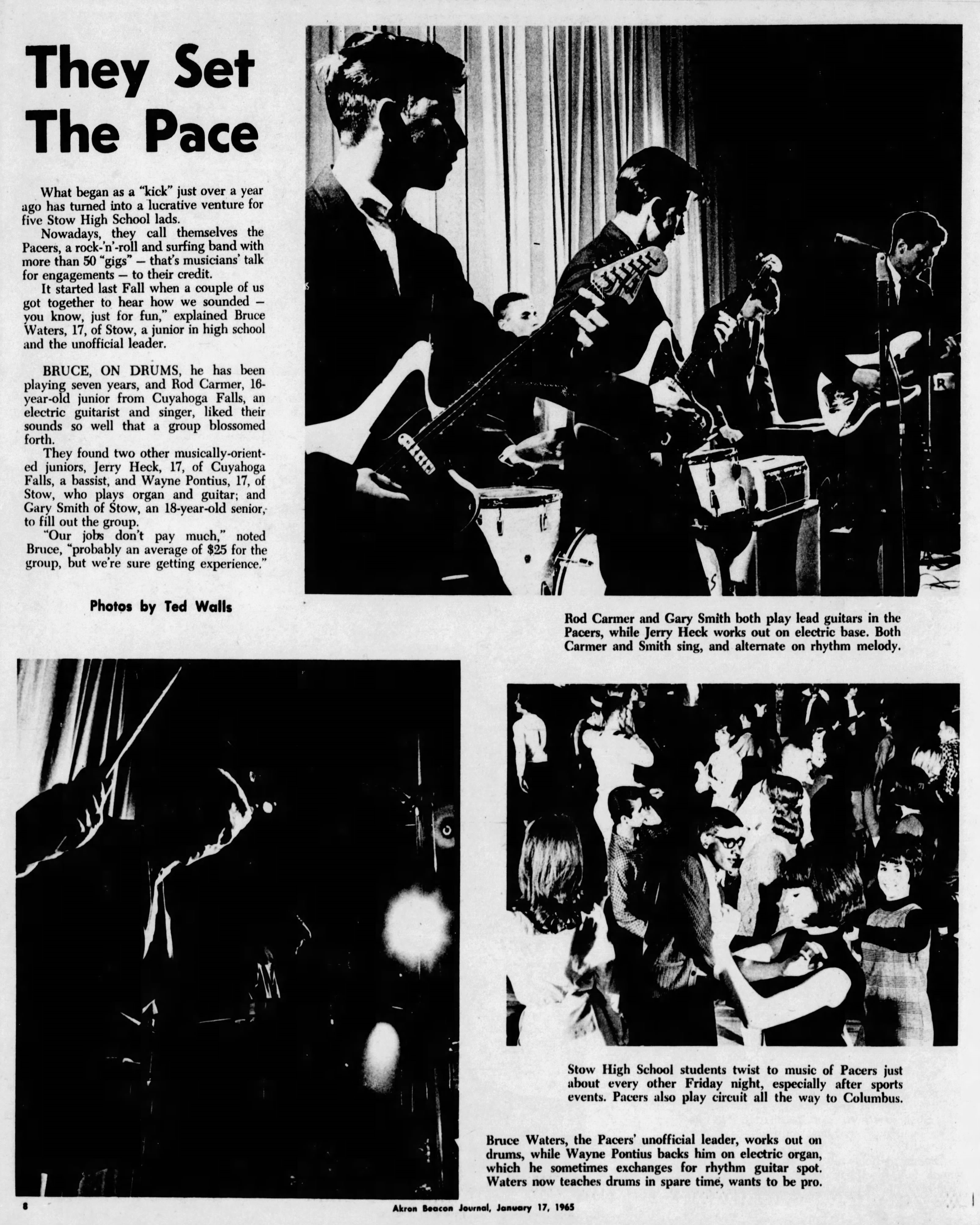 Story from Jan. 1965
The Pacers were together for about a year from summer/fall of 1964 until the summer of 1965. The band leader was Bruce Waters, the drummer. The other members were Wayne Pontius (organ/rhythm guitar), Rod Carmer (guitar), Jerry Heck (bass), and Gary Smith (guitar).
The band members were from Stow (Waters, Pontius, and Smith) and Cuyahoga Falls (Heck and Carmer).
They played local teen dances and school dances. The article mentions playing in Columbus, with no further details.
The band made a 45 in 1964, with a nice instrumental, "Pace In", credited to Waters. The flip side is surfy take on "Johnny Comes Marching Home". The record was likely recorded at Akron Recording and released on Harvey Russell's Janie label.
Bruce Waters was mentioned in 1966 playing for a lounge band. Rod Carmer also played the nightclub circuit, listed in local ads into the 1980s.
Discography
Johnny / Pace In - Janie 9643/4, Sept 1964