Little Don and the Contentions
---
Cincinnati, 1965-6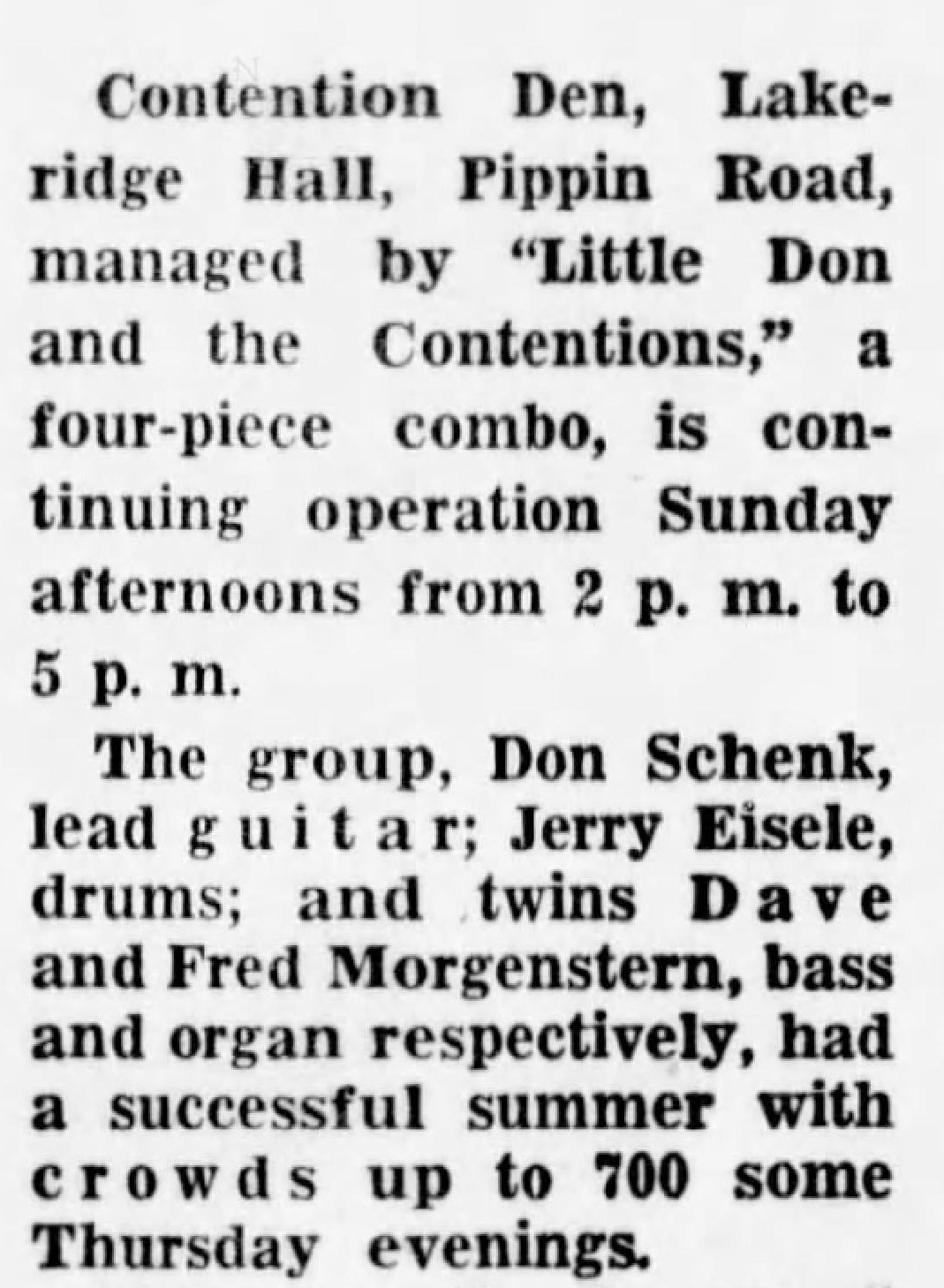 Little Don and the Contentions were pretty well known around the Cincinnati area in the 1965-1966 timeframe. The band included twins Dave (bass) and Fred (organ) Morgenstern, with 'little' Don Schenk (lead guitar) and Jerry Eisele (drums). Jerry went to St. Xavier HS while the other three went to Aiken HS.
The band ran their own gig at Lakeridge Hall, called the "Contention Den" during the summers of 1965 and 1966, where they played Thursdays and Sundays with other bands. They also played in Columbus where they developed a following.
They disbanded when the Morgensterns went off to college, but not before getting a 'normal' haricut!