Jesters
---
Ashtabula, 1959-62?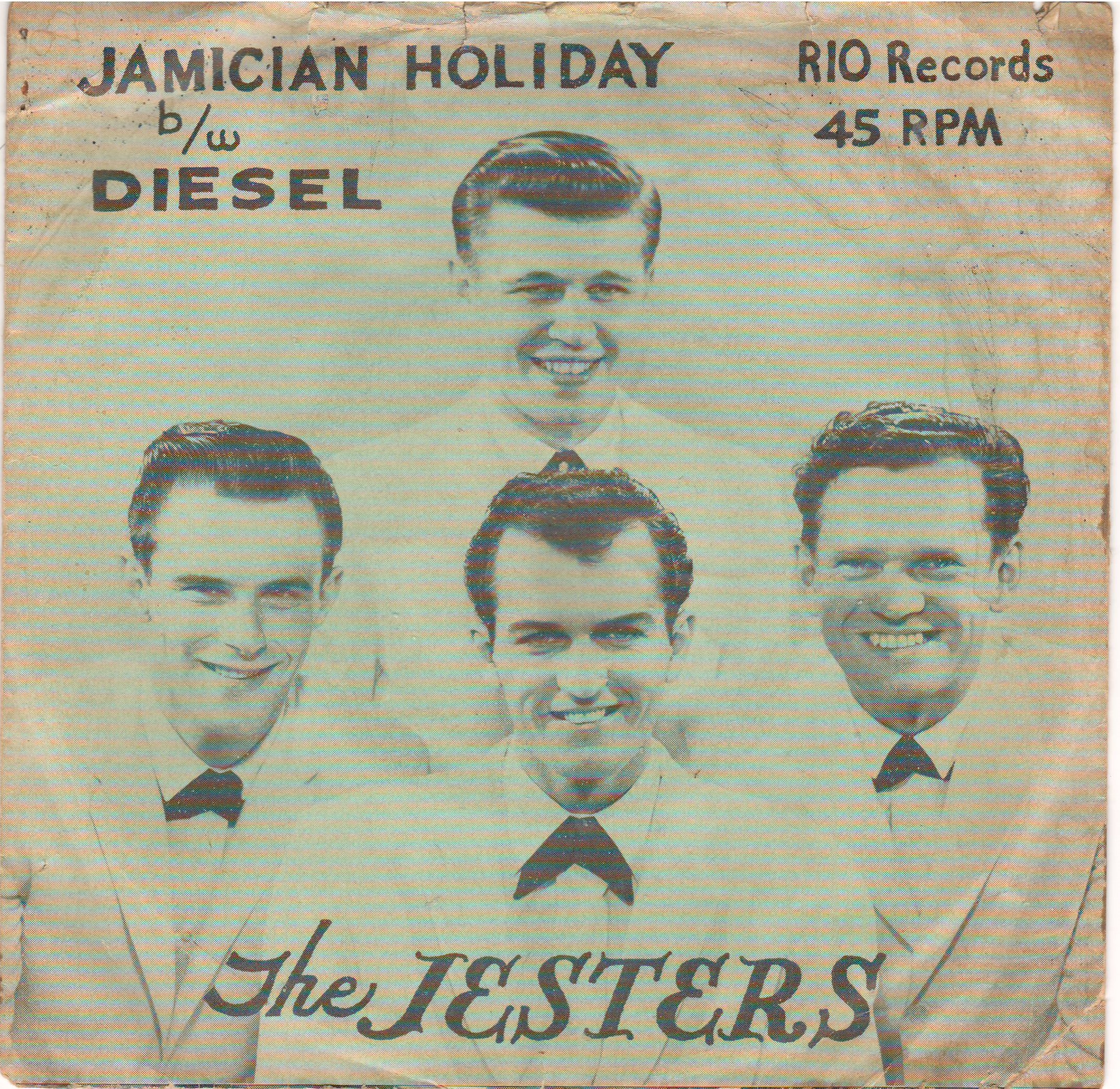 The Jesters were an early nightclub band who played a range from standards to rock.
The leader was Lloyd Berrier on vocals and sax, woth Jerry Potacko on accordian and organ, and Dana Vandernick on drums. The three member lineup was used during most of the 1960s. Earlier, they had a fourth member, name unknown, on guitar.
The group recorded two 45s, probably at a single recording session in Cleveland, sometime in 1961. All four songs are instrumental, and issued on their own RIO label. They do a fun version of "Peter Gunn" with the mandatory twist beat that must have been a blast to dance to during their summer 1961 shows in the Barn at Geneva-On-The-Lake. "Peter Gunn Twist" was picked up by Foxie records, a short lived subsidiary of 20th Century records for national release.
Discography:
Diesel / Jamician Holiday - Rio 10, 1962
Peter Gunn Twist / Jesters Jump - Rio 11/ Foxie 7010, 1962