the Checkmates
---
Cincinnati, 1965-8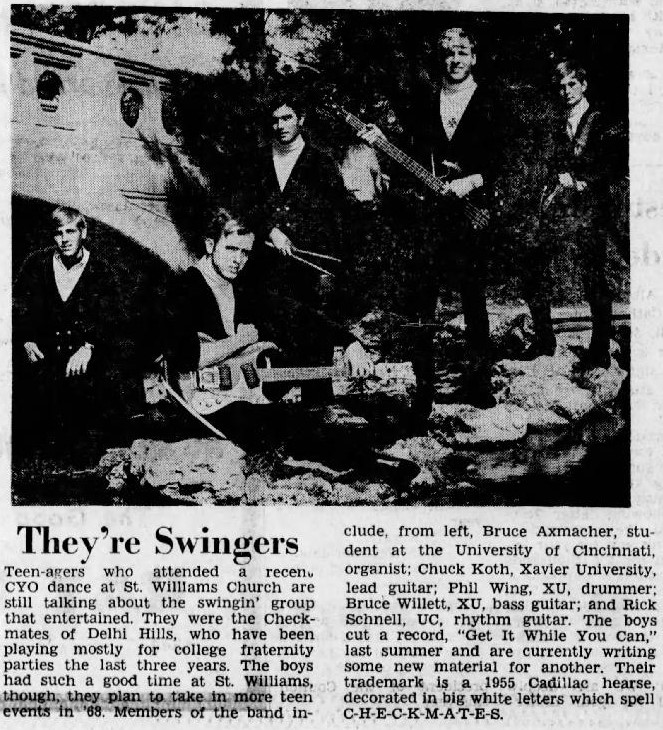 The Checkmates were a band of college students who played a lot locally in 1967/8. The band was led and managed by Phil Wing, who played drums. Other members were Bruce Willett (bass), Rick Schnell (rhythm guitar), students at Xavier U, and Bruce Axmacher (organ), Chuck Koth (lead guitar), students at U of Cincinnati. The band members were all of local origin.
The band played soul, or as many called it back then, Motown, and along with teen clubs, they were popular for campus parties as they worked hard to get the crowd up and dancing.
Famed local performer/writer/operator Kenny Smith wrote a couple songs that the band recorded for a 45, released in August of 1967. The songs are in the Smith style of soulish garage, and solid on both sides. The record was probably recorded at King.
Unfortunately nothing became of the proposed new record. Phil Wing passed away in 1997.
Discography
Get It While You Can / Take Away (Injoy Life no # - QCA 70808) August '67