Cellmates
---
Cleveland (Lyndhurst), 1965-7
L-R: Phil Amicarelli (with trumpet), Ned Welc, Tampa Lann, Nick Puin, Steve Henschel, Tom Consolo, Rick Auerbach
The Cellmates were formed by students at Brush High School in the summer of 1965. The original band included Rick Auerbach (guitar/bass), Ned Welc (lead guitar), Steve Henschel (bass/sax), Nick Puin (drums), and Tom Consolo (vocals). The Cellmates played covers of Motown and other soul sounds, not unlike other east side bands. Their first gig netted them $10, but by the 1965-6 school year, the band was playing dances at east side schools and teen clubs.
In the fall of '66 the band added a female singer and keyboard player, Tampa Lann. With this lineup the Cellmates competed in a Battle of the Bands held at the Cleveland Heights Jewish Community Center, and won! Their prize was a recording session at Audio Recording. The band recorded the classic "In the Midnight Hour" and a Rick Auerbach written original called "The Will of Your Love", completed in December of 1966. The band had 100 copies of a 45 (with no label name) pressed at Pama, and distributed the record to classmates, and got a copy on the jukebox at the local pizza parlour.
In the spring of 1967 the band added Phil Amicarelli (also a Brush High classmate) on trumpet and had their second and last recording session at Audio. The band re-recorded "Will Of Your Love" and another Rick Auerbach original, "I Couldn't See". This session was arranged by local legend Tom Baker, and cut to an acetate but never released.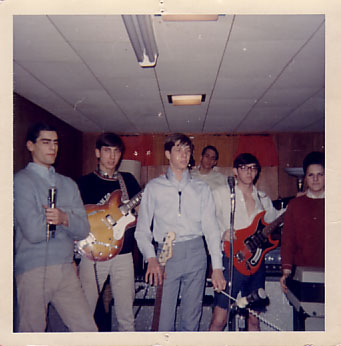 Meanwhile, the Cellmates continued to be a popular act at clubs like the In-Spot (from which a live recording exists) and summer festivals. All the original members were in the graduating class of 1967, so by the fall of '67, the band decided to part ways. In 1972 Tom, Steve, and Nick had some rehearsals but nothing beyond that. As an interesting bit of trivia, the Cellmates' school band 'competition' (although they played different styles) was a Beatles/Byrds band, the Sounds of Silence, featuring fellow Brush High classmate Eric Carmen.
Tom, Tampa, and Nick ended up making their careers in music, albeit in different ways. Nick Puin graduated from the Berklee School of Music and has continued to play in bands, presently in the Nick Puin Quintet, and is one of two band directors at Maple Heights High School. Nick has been teaching drums for 31 years and counting at Motter's Music in Lyndhurst. Tom Consolo got into band management in the mid 1970s, and as of ten years ago, teamed up with power broker Irving Azoff which is now part of Frontline Management. Among the artists Tom works with are Journey, REO Speedwagon, Jewel, Seal, Sammy Hagar, and Michael Bolton. Tampa Lann lived in the Chicago and Los Angeles areas for many years as a studio session singer and live performer, singing on numerous TV and radio commercials and movies, recording with Michael Jackson, performing with Patti LaBelle and Billy Joel and touring with The Bee Gees, before returning to the Cleveland area, where she is currently the Director of Worship and Music at Hudson Community Chapel. Ned Welc was the stadium announcer for the Cleveland Indians for several years starting the mid 1970s. He is currently General Manager at The Mayfield-Sandridge Country Club in South Euclid. Steve Henschel has been in the court reporting business for 30 years. The Cellmates reunited for their 20th high school reunion, and reunited again for their 40th reunion on the July 14, 2007! (Reunion pictures below)
Cellmates 1987 Reunion photos
Cellmates 2007 Reunion photos
Tom Consolo (lead vocals)
Steve Henschel (bass), Rich Phahl (guitar) (filling in from the Brush HS class of '68)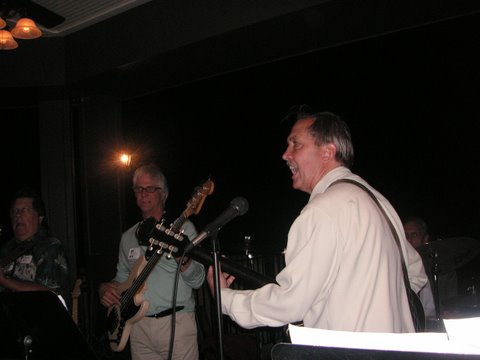 Ned Welc (lead guitar) (Nick Puin is just visible to the immediate right of Ned)
Tom Consolo