the Virtues
---
Cincinnati (Greenhills), 1963-6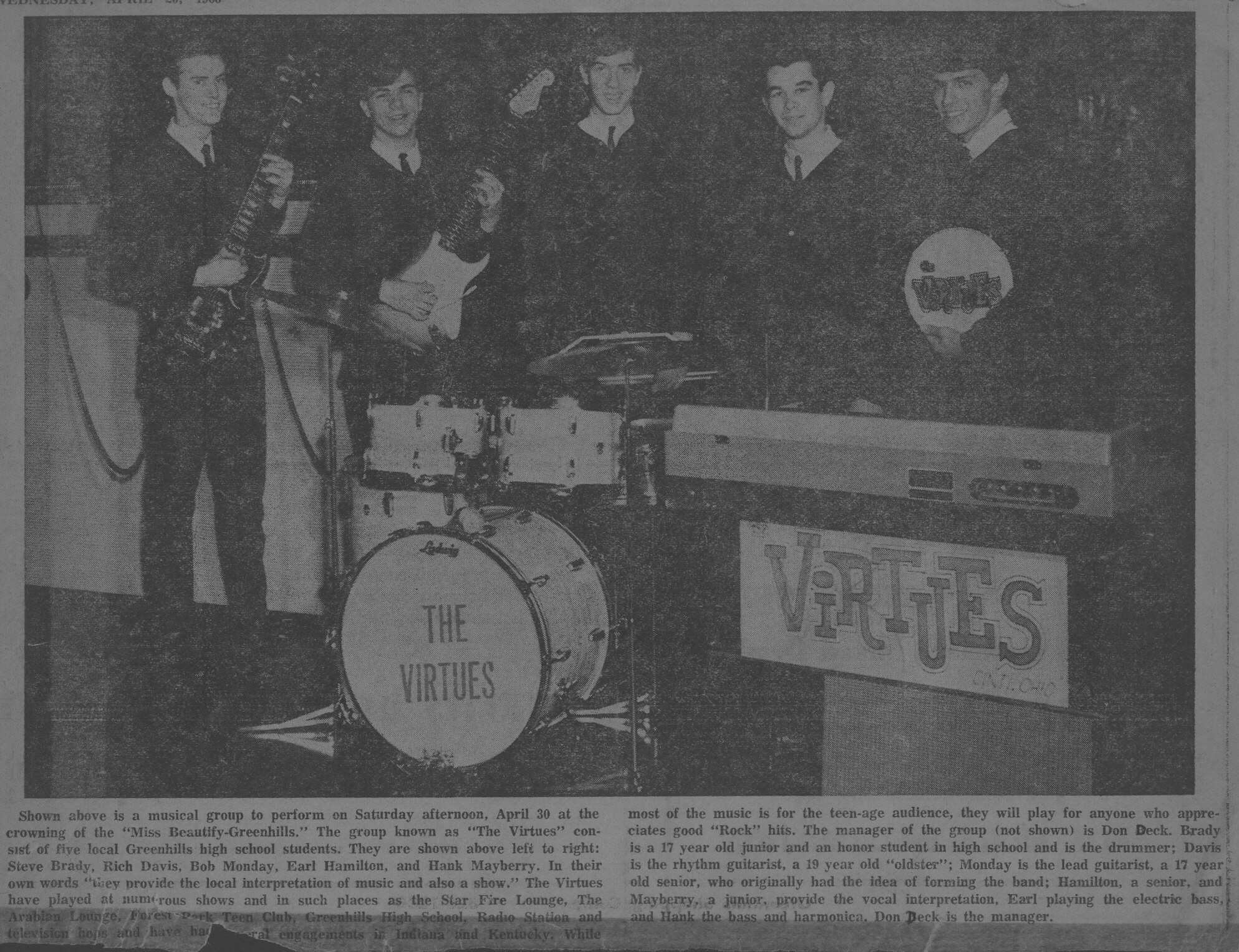 Bob Monday (lead guitar) Hank Mayberry (lead vocal) and Earl Hamilton (lead vocal & guitar) 1st met at Greenhills high school. After much practicing the 3 founding members started what would be their first rock band about 1963. To complete "the Virtues" they added Steve Brady on drums and keyboard. Rich Davis rhythm guitar and John Montgomery on bass. They played locally in Cincinnati developing what for most of them would be long careers in music. During this early time period their main completion was from the rock band at Finneytown high school just down the road where their friends "The Us Too Group" resided. And also their friends at Greenhills high and occasional jam sessions with "The Dantes".
Hank and Bob continued their friendship and music business interests together for many years after The Virtues disbanded. Other well known groups they formed later on were "The Daybreakers" and "Samson". They will be covered on this website in the near future.
Virtues story and pictures courtesy Hank Mayberry.