the Trolls
---
Silver Lake, 1964-8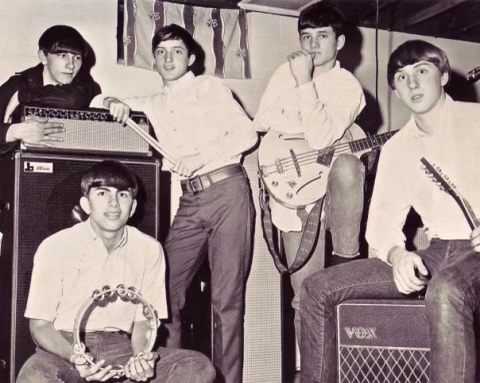 During the Summer of 1964, guitarist Bruce Bartlett and bassist Bill Brauning met to jam on the hits of the day. Simultaneously, drummer Mike Brauning, brother of Bill, and guitarist Jim Morgan were also jamming together. By fall, all four met to form the Trolls, based out of Silver Lake, Ohio, not to be confused with the other Trolls, a Cleveland-based band.
They developed a short song list, mostly of surf songs, and found themselves playing at private parties mostly. By the summer of '65, they added neighborhood friend, Greg Droman as a lead guitarist and occasional keyboardist. By then, the group started to add vocals to their repertoire and play everywhere, from swim clubs, teen dances and street festivals. By the Fall of '66, guitarist Bruce Bartlett went off to college and the group then added high school friend John Ensign, who played the Farfisa organ-a handy instrument that was used heavily by bands at that time.
In the summer of 67, John graduates from high school and the band added local singer Rich Graver, from Stow, Ohio. The band remained that way until the following summer. The Trolls recorded at the studios of WKSU radio on the Kent State Campus over Christmas break 1966, with the engineering of WKSU staff engineer John Horning. All songs were recorded on the standard 2-track tape process, recording instruments on one track and vocals on the other.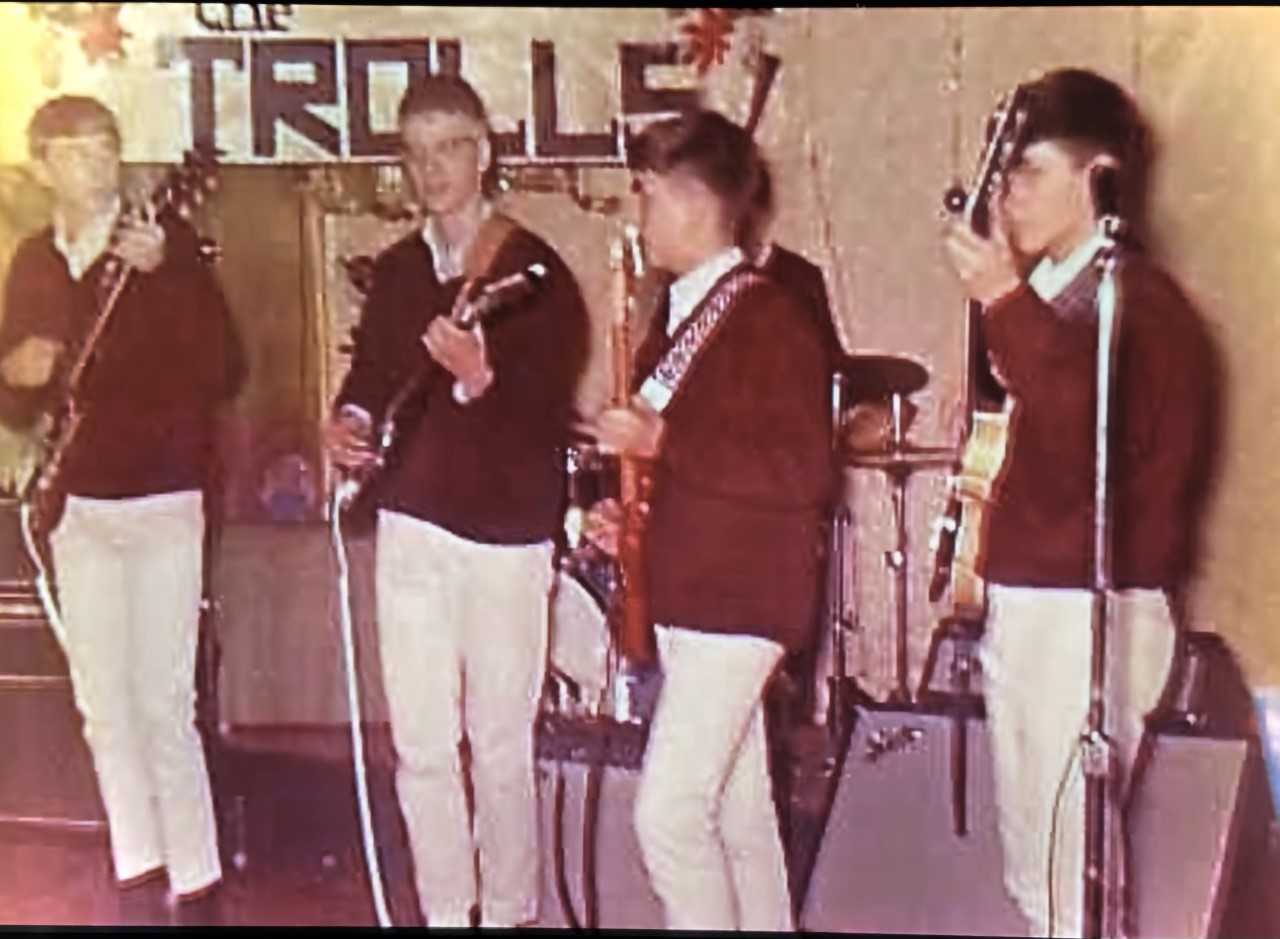 L-R: Jim Morgan, Bruce Bartlett, Greg Droman, Bill Brauning, spring 1967
From 1967 on, theTrolls found many of their gigs on the Kent State campus, either with Dormitory parties or Fraternity events. They last played in December 1968 at a private party and the Spring of 1969 for a campus day party as a revised group of players.They appeared on WAKR TV-Akron on "Teen Fling", a locally broadcasted teen dance party in 1967. In Spring of 1967, they played at the WHLO Appreciation Day along with Chrissy Hynde who was with the Poor Girls, The Brambles, the Measles, featuring Joe Walsh, the Zoo and the Lime.In Summer of 1967, the Trolls were a warm-up band for both Blues Magoos and Left Banke, both NYC groups with hits out at that time, held in Veterans Hall in Zanesville, Ohio.
On their first gig, a friend's private holiday party, they were paid 2.00 each and given a Troll doll.
Bill was later in Dogs 'N Kids.
Band story by Bill Brauning