TNT Powerhouse
---
Cincinnati, 1973-1980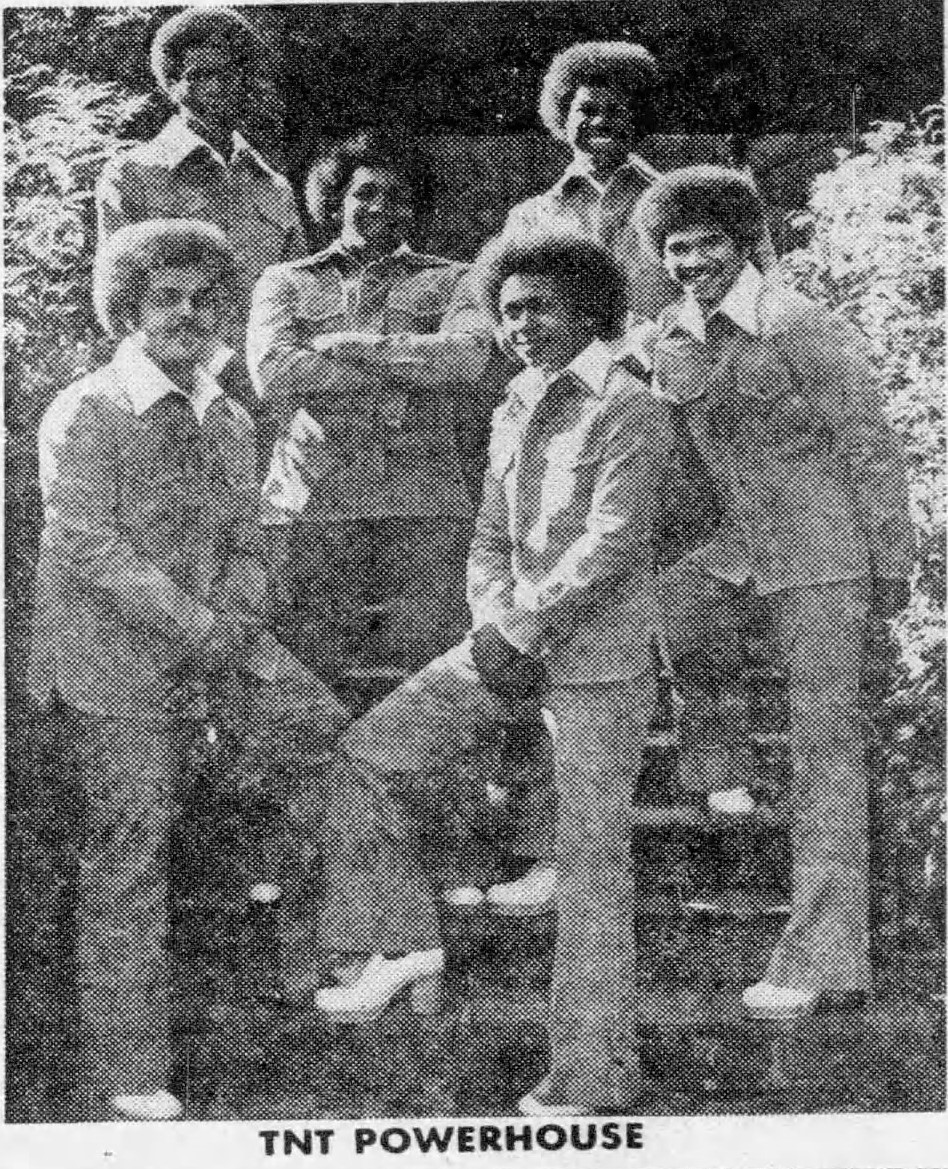 Pic from April 1976 newspaper
TNT Powerhouse (also spelled out as T-N-T Powerhouse) were a high energy soul/funk/dance band from Cincinnati. The band started around 1973, rehearsing, according to a story in a Cincinnati paper, in the basement of the Calloway family.
The band members included Daryl Horne, Keith Cheatham and Gerald Cheatham, originally from Dayton, Jonathan "Johnny Bop" Jones (on guitar), and the brothers Reggie Calloway and Vincent Calloway. The band went through a number of member changes, with size changing between 6 to 9 members.
They recorded a 45 in 1975, at Jewel studios. The record included the ballad "Follow Your Dream" and the funk instrumental "Basement Jam". The record has a cool band logo.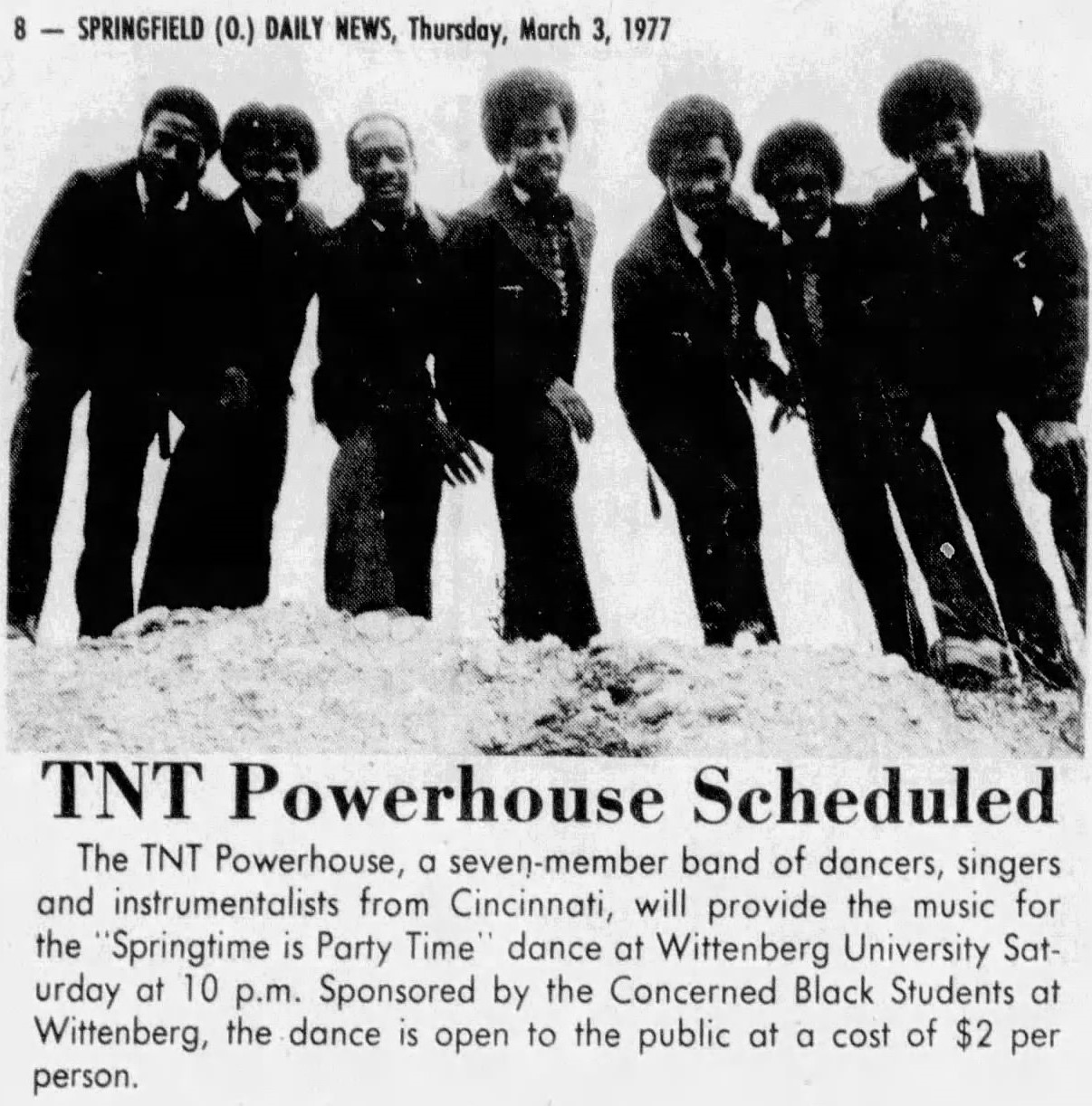 The band played many gigs all over SW Ohio. In November 1973 they played in Lima, which must have been one of their earliest shows. They took some out of state shows, which led to spending lots of time playing in Colorado, Utah, and Texas, on the nightclub circuit.
The band ended around 1980/1. Several of the members left and had very successful careers. The Calloway brothers formed Midnight Star and Keith Cheatham was a member of Sun.
Daryl Horne has recently revived the band name and made some previously unreleased recordings available through the website www.tntpowerhouse2020.com
Discography:
Follow Your Dream / Basement Jam - Casey 7510, 1975