Stan Johnson / Stan Johnson and the Blue Chips / Stan Johnson and the Sonics
---
Hamilton? 1957-mid 1970s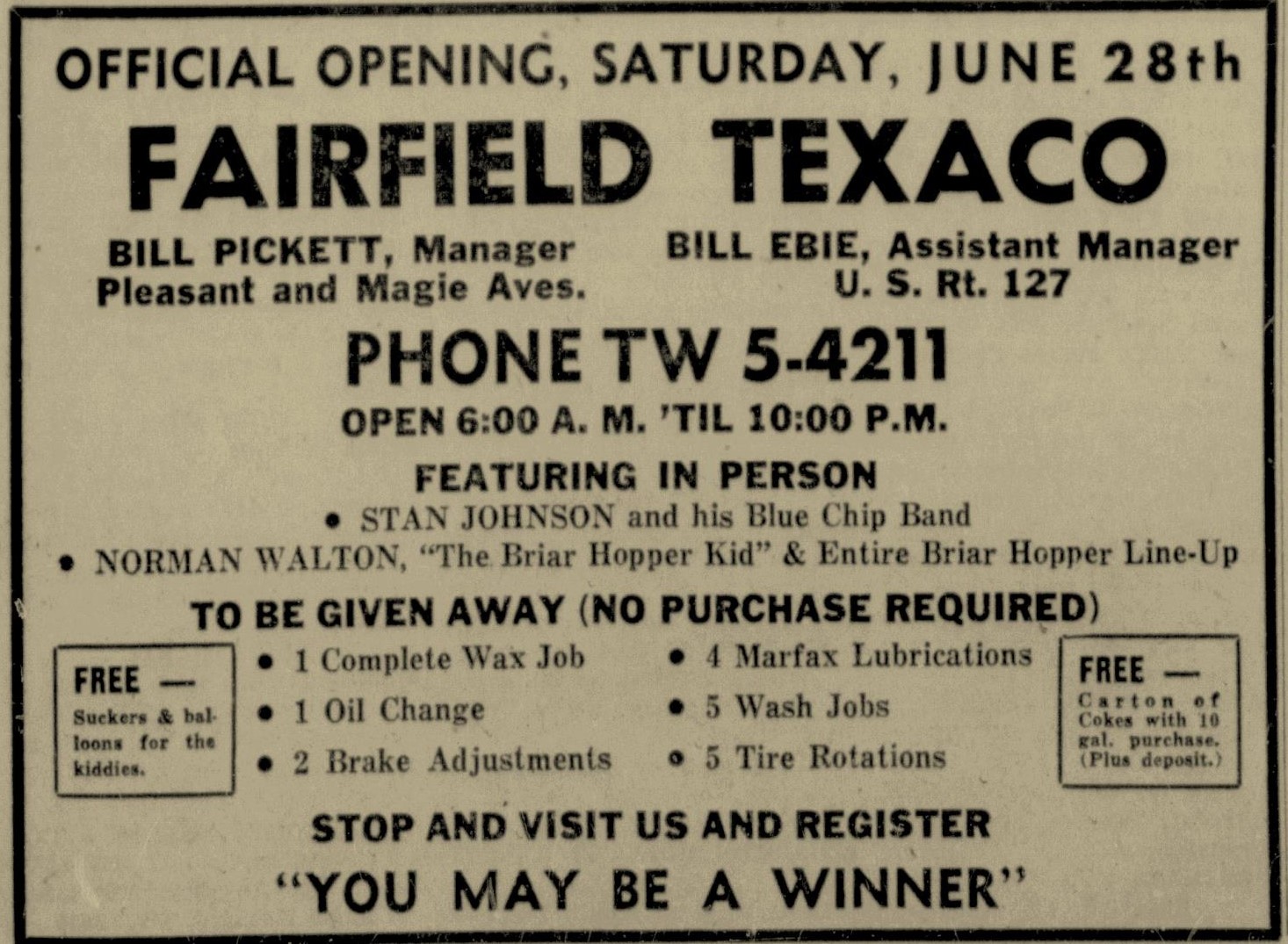 1958 Ad
Stan Johnson recorded a few rockabilly classics for the Ruby label in Hamilton. There doesn't seem to be any definitive info about him, the best we could find were a couple mentions in the Hamilton newspape, and the Richmond, IN newspaper.
He recorded 5 45s for Ruby, three in the 1950s, and one in 1967, a re-recording of "Big Black Train". On the eariler 45 the Blue Chips or the Drifting Rangers are listed as the backing band. The 1967 release lists the Sonics as the band. There was a band named the Sonics playing at the Twilite Inn in the early 1960s. Those Sonics were billed as Marty Mack and the Sonics, or Ron Spivey and the Sonics, with no mention of Stan.
Ruby issued an LP of Stan's recordings in 1974. The back cover included pics of Stan and his wife Cindy Dee. The songs on the LP include his 1950s recordings and other songs that were recorded sometime within the 17 year period. Unfortunately the LP doesn't give much info about Stan.
A 1970s interview with Ruby label owner Larry Short says that the Blue Chips were Stan's band and that he played for a 3 years at the Southern Inn, and was on WPFB radio in Middletown.
It's possible Stan was from the Richmond, IN area, or Liberty, IN and may have been invested in gas stations. Not only are there two ads for him playing different stations, but there was someone named Stan Johnson who owned a station outside of Richmond.
Whatever Stan's fate, his great recordings "Big Black Train", "Baby, Baby Doll", "Six White Horses", "Shimmy and Shake", put him in the top level of SW Ohio regional rockers.

Discography
Big Black Train / Six White Horses - Ruby 280, 1957
Shimmy And Shake / Lonesome Man - Ruby 530, 1957
Baby, Baby Doll / Lora Ann - Ruby 550, 1957
I Won't Let Them Know / Big Black Train - Ruby 67-100, 1967
I Don't Have A Thing To Call Mine / Demand To Be Free - Ruby 70-100, 1970
LP- On The Banks Of The Big Muddy - Ruby 74200, 1974 (Rite master 32839/40)