Jimmy Vince and the Proof Sets
---
Cleveland, 1964-6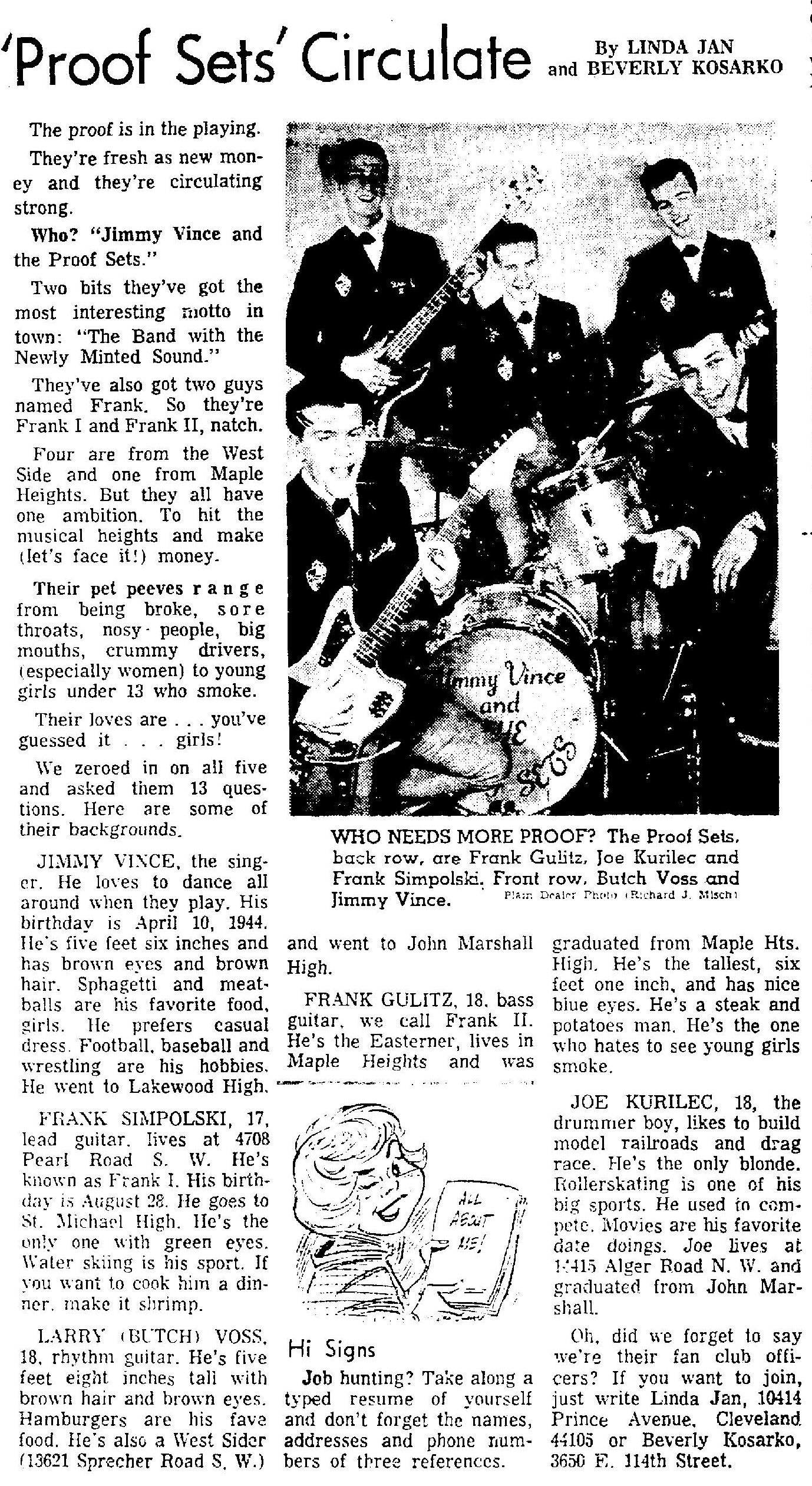 Article from June 28, 1965
The Proof Sets were pretty popular in the Cleveland teen band scene during 1965. They started in 1964 and lasted until late 1965/6.
The band was led by Jimmy Vince who was the oldest member. The band included Frank SImpolski on lead guitar, Frank Gulitz on bass, Larry 'Butch" Voss on rhythm guitar, and Joe Kurilec on drums.
The band played school dances, teen dances, and a few club gigs. The also played the Big Five and Jerry G TV shows.
The band recorded a couple songs at Audio Recording.that were on an acetate. "Come On Pretty Baby" is an excellent teen garage sound, just what Cleveland bands sounded like in 1965 before the NE Ohio hit parade started with the Outsiders. The songs mixes the greaser vocals with a strong British Invasion beat.
The band also backed up Sherry Starlyn in several live shows. Some of Sherry's promo pics used the Proof Sets mike stands for props.
Jimmy Vince and Joe Kurilec were in the Mixed Emotions
Discography
Come On Pretty Baby / -