1 Yere (2 Sune)
---
Cleveland, 1970-8
L-R: Dave Dragolich, Russ Schneider, Rick Montanari, Dan Tomasek, Dan Mentessi, Marty Riiel, Bob Palumbo, Sam LaPonza
1 Yere 2 Sune was the unique (Olde English) name for this Cleveland rock band of the early 70s. Over time they were known as the simpler 1 Yere. The band's name was usually spelled out with numbers.
1 Yere were popular in the Cleveland clubs but they held residence at the Corral, as the band's drummer/leader Sam LaPonza was son of the club's onwer Fred LaPonza. Sam had been the drummer for the Soul Purpose and like other Cleveland blue-eyed soul bands, moved to the progressive horn-rock sound. The original lineup of 1 Yere really emphasized the horns. The other original/early members were Russ Schnedfer (sax, vocals) who had also been in the Soul Purpose, Dan Mentessi (trumpet), Dan Tomasek (trombone and trumpet), Dave Dragolich (guitar and vocal), Eric Noderer (bass). In 1971 Jerry Wilkolak replaced Eric Noderer Marty Riiel (keyboards) and Robby Ellison (lead vocals). In October 1972, Rick Montanari replaced Jerry Wilkolak.
At the Berea Fairgrounds
In 1973 Bob Palumbo replaced Robby Ellison as lead singer. Shortly after, Dan Tomasek left.
By 1974 the band was LaPonza, Dragolich, Mentessi, Riiel, Schneider, Montanari, and Carl Demio (lead singer), who replaced Bob Palumbo. In 1974/5 Demio left and Rick Montanari took over as lead singer.
The final lineup of the band had Tony Petrarca on keys, replacing Riiel. Later versions of the band had less horns and played more straight rock.The band never released any records, but recorded a couple demos of original songs.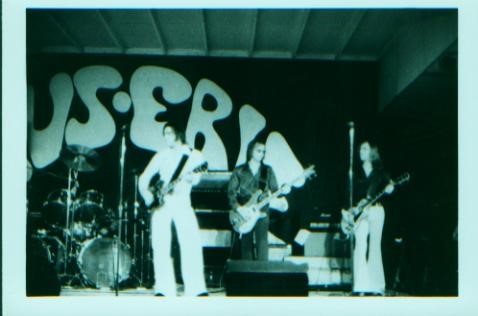 In 1971 One Yere competed for a record deal with five other bands, losing out to Circus. More details about that contest are in the Circus bio.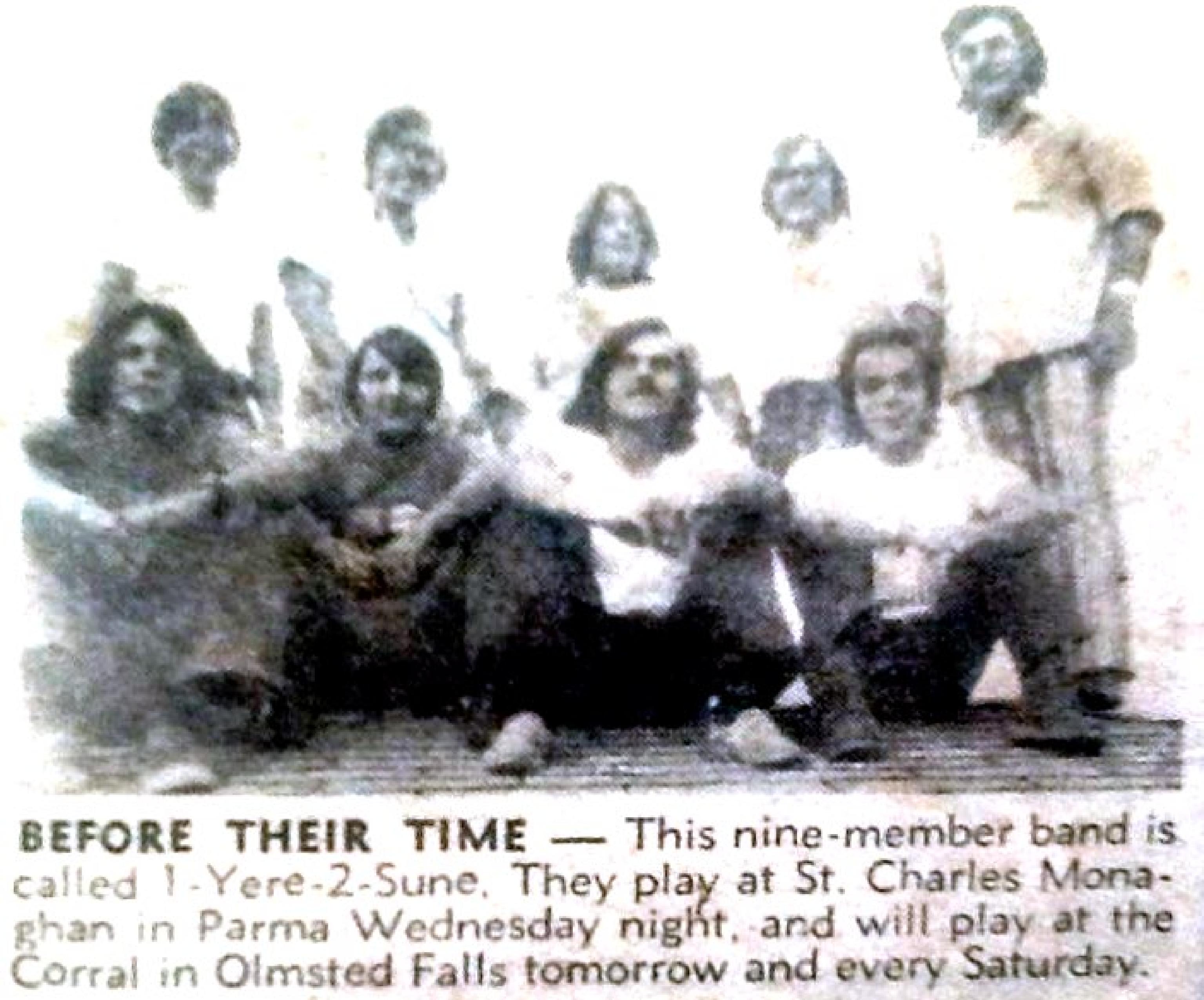 1971 clip from the Cleveland Press
1976 last lineup
Sam LaPonza played in other bands after 1 Yere, including T-N-T.
Thanks to Rick Montanari