the Olivers
---
Sharon Center, 1965-7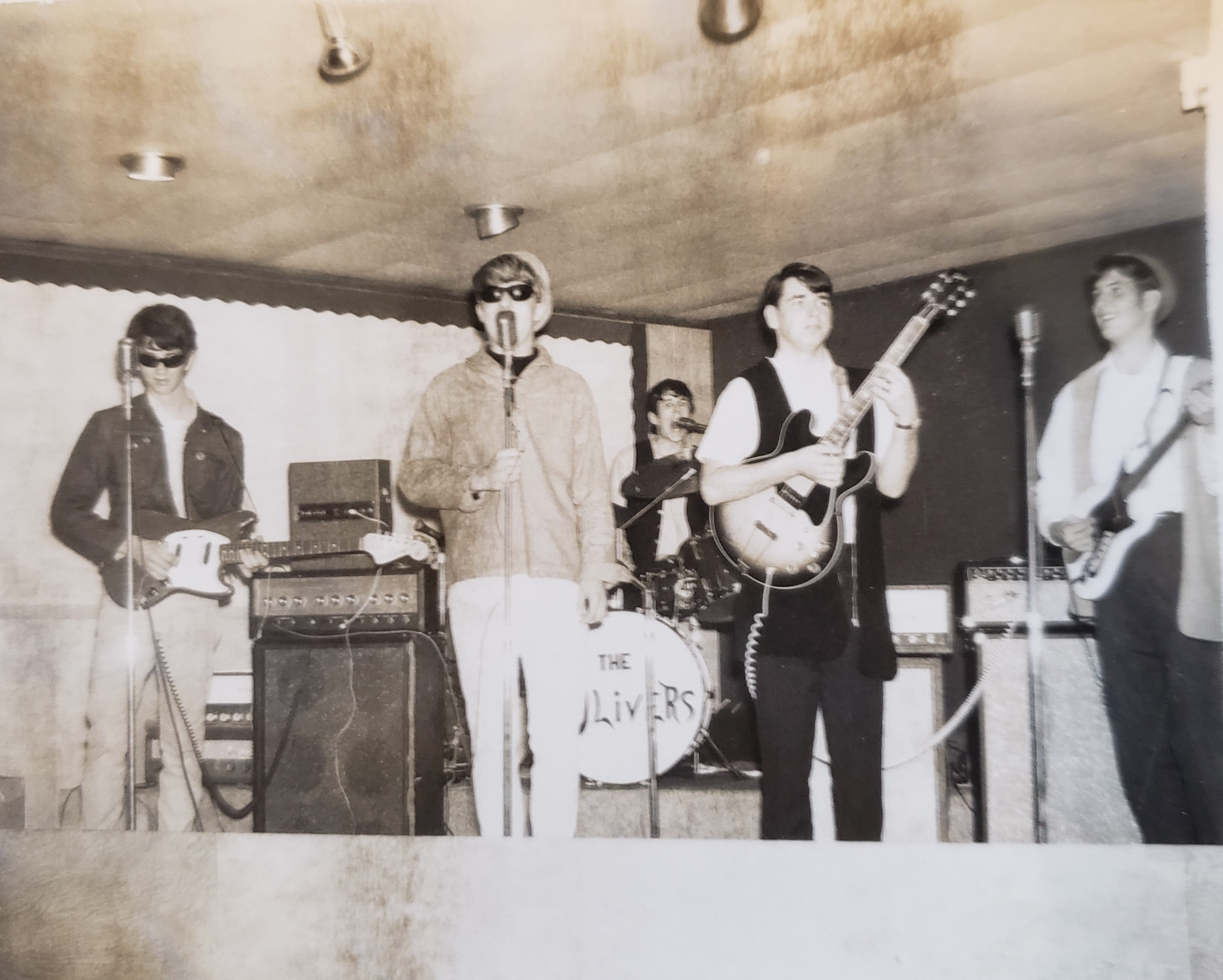 The Olivers were one of the top Mid Ohio bands in 1966-67. The band was started by Tim Formaz (lead vocals) and Gary Piggott (lead guitar) who were students at Barberton HS. Tim lived in Sharon Center and in 1965 he transferred from Cloverleaf HS to Barberton, and when the band Gary was in broke up, the Olivers began. Dan Fisher, also from Sharon Center, was the drummer, Dave Wilson from Berea played organ and rhythm guitar, and Randy Musselman (from Sugar Creek) was on bass. The band was managed by Bob Musselman (Randy's cousin), who had played with Fisher in the Mad Hatters and before that was in the Treytones.
The band became a top local band and got bookings from Bucyrus (the Mixer) to Salem (the Attic), as Bob Musselman worked with Andy Apperson in the powerhouse American Talent booking/management organization. The above mentioned clubs were part of the American Talent network. They were often listed as 'the Great Olivers" but the band themselves never used the superlative description, although their strong fan base would have agreed!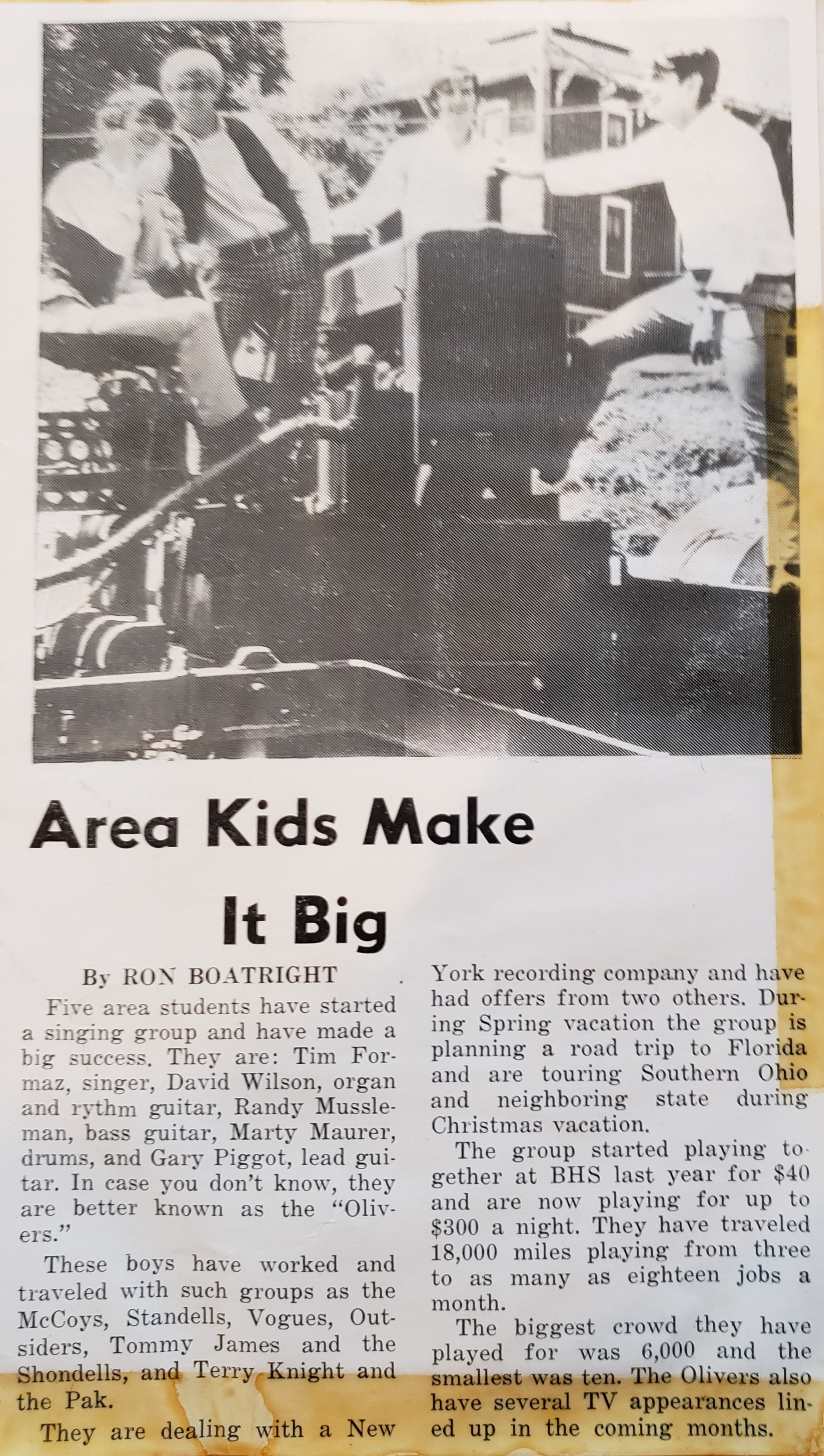 In 1966, possibly on the way to a gig at Ruggles Beach, they dropped into Cleveland Recording and made their first recordings, a cover of the Muphets' "All I Want" which was suggested to them by Bob Musselman, and an original Kinks/Raiders style garage rocker "Girl Come Dance". They had another session at Cleveland Recording dated October 20, 1966, with the song titles "You Ain't Tough" and "Please Come Back To Me". Both these sessions were cut to 7" acetates.
Later in 1966 Dan Fisher left to pursue a professional golf career, and he was replaced by Marty Maurer. In February 1967 tragedy struck the band when Randy Musselman died from meningitis. He was replaced by Augie (las name unknown) from Rittman. By the summer of 1967, the draft put an end to the band.
The Olivers were pitched to Cameo-Parkway records through Bob Musselman/Andy Apperson and were offered a deal, but the band turned it down, as they were not happy with the terms. Their local rivals the Streys and the Measles had similar contract discussions that also didn't pan out.
There is no relation to the Olivers from Ft. Wayne, Indiana, they were not aware of the other band. The Ft. Wayne band did play in SW Ohio.
Thanks to Tim Formaz, Matt Baker, Tom Fallon