the Kismet Maze
---
Cleveland, 1968-9
L-R: Terry Melvin, Ron Jankowski, Chuck Inglefield, Lee Montgomery, Russ Jankowski
Kismet Maze roots were Tree Stumps - brothers Ron and Russ Jankowski.The band included Chuck Inglefield (from the Scepters) on drums, Lee Montgomery (from the Motley Crew) on lead vocals, and Terry Melvin on bass.
The band played numerous teen dances and the Hullabaloo club gigs, The band played a lot of Bee Gees songs including "New York Mining Disaster 1941", " To Love Somebody", "I Close My Eyes", " Pleas Read Me", "Birdie Told Me", "I Started A Joke", and "In My Own Time". They also played some Beatles, Zombies, and a few originals.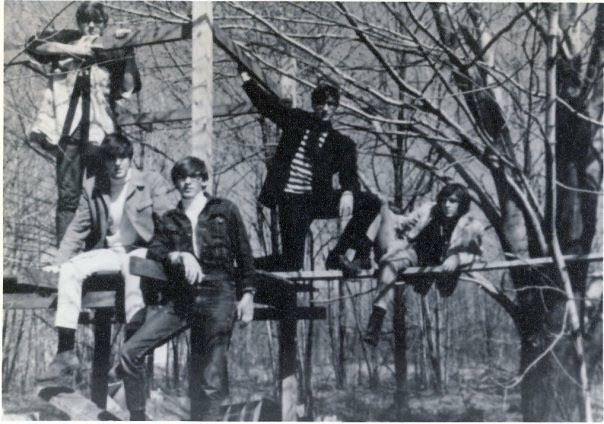 After the band split, Ron and Russ joined former members of the Blackweles in Audi-Badoo.
The band didn't make any recordings.
Thanks to Lee Montgomery
.