the Kantones / Reflection
---
Canton, 1967-78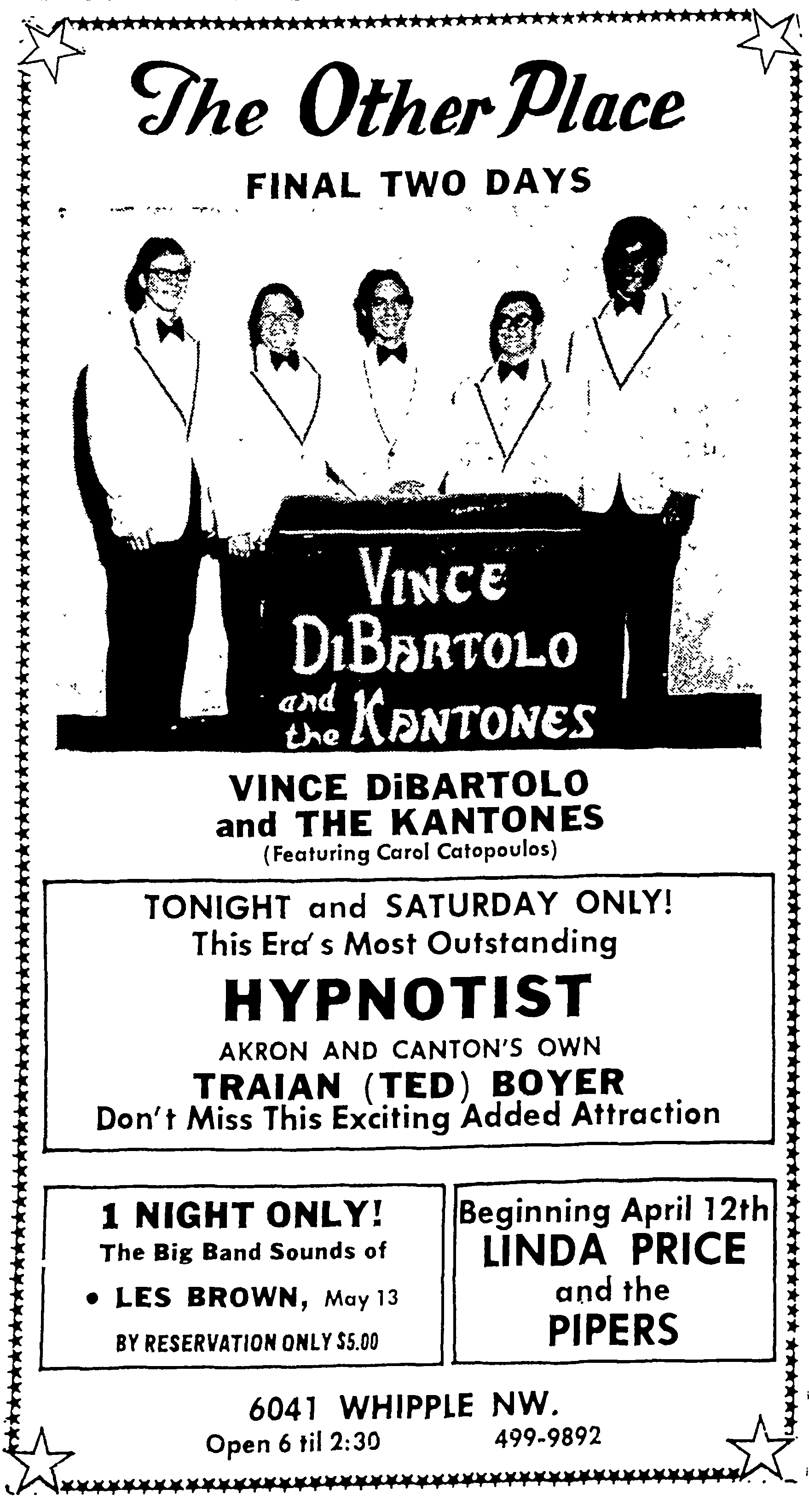 1971 ad
The Kantones were a band that played rock and pop, with possibly some more 'easy listening'. We had assumed they were of adult age but a 1969 newspaper mention says they were Canton high school students. The band started around 1967 and some months later, recorded a 45 at Maarc. The A side is an original song, credited to band leader Vince DiBartolo (keyboards) and Mark Tooley. The song has a 'groovy pop' sound with prominent organ and woodblock. The flip side is the big band standard "In The Mood" which gives us a clue about their set lists.
The band played a lot of functions and all ages dances. A July 1970 ad has them playing the Dragon's Eye in Canton In 1971 they played at a local Eagles' Hall.. A 1972 ad mentions they had played in Ft. Lauderdale, suggesting they were trying the nightclub circuit.
The band reorganized in 1973, changing their name to Reflection, and going for a nightclub act. The band members were Vince, Bob Fischer (guitar), Mick Lumpp (drums), Ron Roberts (sax), and three singers, all sisters, Maria, Chris, and Patrice Discipio.They toured for 5 years. After they disbanded, some of the members formed another club band, Fan Faire.
There was another Reflection band from Columbus that made a 45 in the late 1970s, no connections between the bands. The proposed record in the 1973 article does not seem to have beem made.
Discography:
Lovn'g and Roses / In The Mood - Maarc 1544, 1968