Jordan Parker Revue / the Columbians
---
Beavecreek (Dayton), 1965-9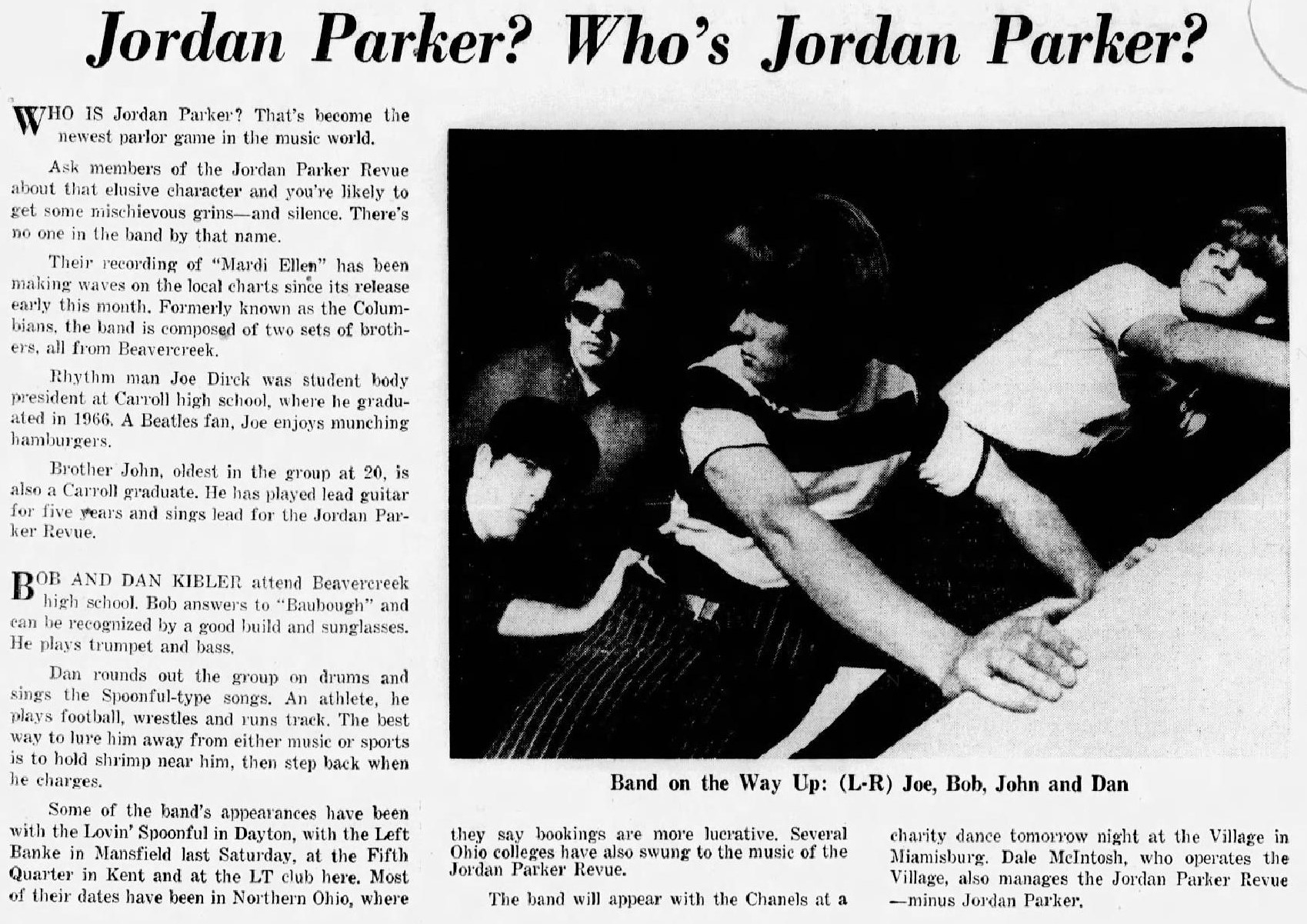 The Jordan Parker Revue were a polished, professional band of experienced local musicians. The band was organized and managed initially by UMAC, a collective made up of Harry Urschel, Dale McIntosh, Billy Albert, and Nevin Cox. Later, Urschel and Albert formed Opus 65, which became the band's management. The band was very popular in the Mansfield/Ohio Valley area, as they were booked by Andy Apperson's American Talent. Later, A. Jaye in Cincinnati brought them into the Cincy area clubs like the Pickle Barrel.
The JPR released two 45s, the first on Night Owl, which was run by a combination of UMAC and American Talent. "Mardi Ellen" was written by former Muphet member Eric Smith. They were signed by NYC's Sire records (the same Seymour Stein run label that was later the home of the Ramones) for a 45. After the band disbanded, some of the members joined up with Urschel and Albert in the Hopple Street Exit.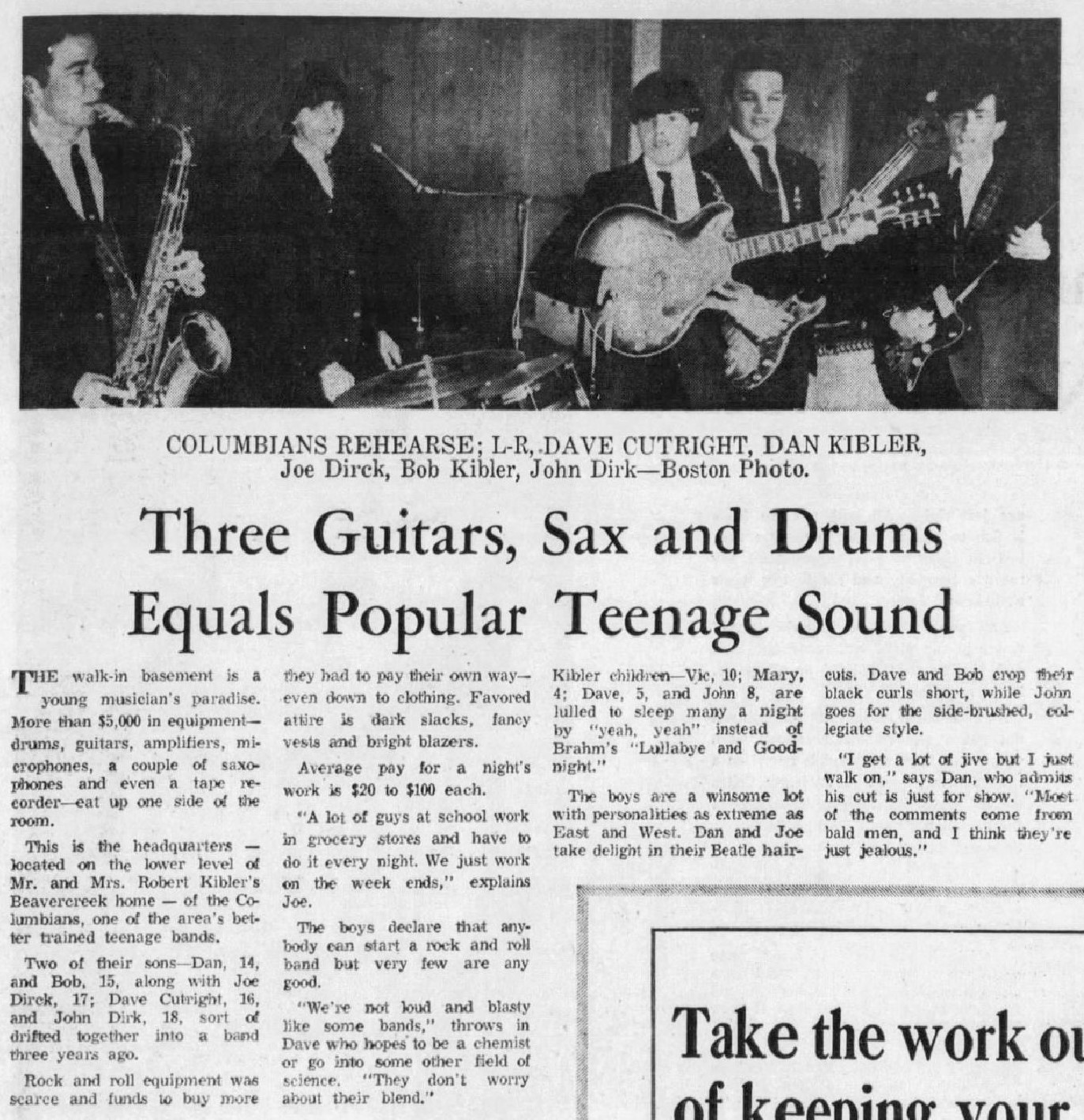 The band had started out as the Columbians and played teen dances but they didn't really take off until the UMAC affiliation and the name change.
Discography
Man Of The Hour / Mardi Ellen (Night Owl) Nov 1967
Ginger Bread Man / Tell Her (Sire 4115) 1969