Joey Joy and Zazzarak / Joey Joy and Kikkin
---
Chester, PA/Cleveland, 1971-4
Joey Joy and Zazzarak were a lounge/show band that originated in the Chester, PA area. The band was formed and led by John "Teddy Bear" Constantine, the keyboard player and fronted by Joey Joy, who was from Collingswood, NJ according to the article above, although a 1973 story in the Plain Dealer says he was from Altoona, PA.
The other members of the band were Andy Tonasco (or Tunasco) on reeds, Al Harrison on trumpet and fluegelhorn, Sonny Mayfield (Henry Drobkoski) on drums, John Modesti on bass, and Jack Lewis on guitar and trombone. All the members were local to the Chester/Delaware County area.
The band found their home in Cleveland's lucrative lounge circuit and were booked/managed by Consulting Management of Entertainers (CME). According to ads, they spent at least a month in 1972 and most of 1973 playing Cleveland clubs, with a week or so in Akron. Newspaper ads do list the original Zazzarak playing in the PA/NJ area in 1970, and the Joey Joy version playing from late 1971 through mid 1973, when changes occured. In June of 1973 they were billed as "Joey Joy and Co, Formerly Joey Joy and Zazzarak" and two weeks later, "Joey Joy and Kikkin".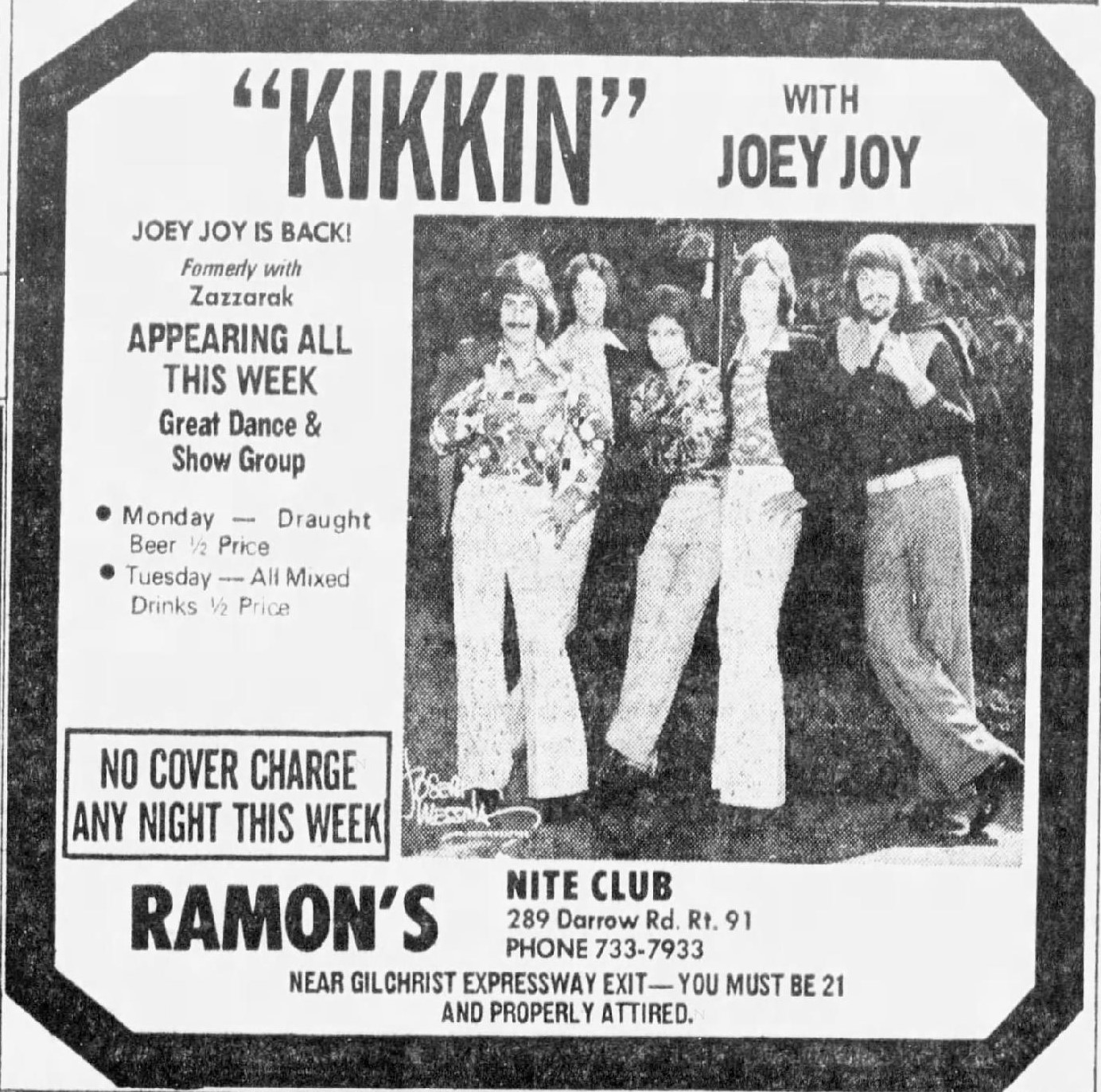 Joey Joy and Kikkin appeared in local clubs into early 1974. An April 1974 ad has them playing Ramons in Akron, down to five members.
There were many groups with a similar resume that played NE Ohio clubs during the same time, but Joey Joy and Zazzarak did something pretty unique, record a 45. The record has a nice soul/rock dance groove and makes you wanta bust out some polyester and platform shoes to boogie. Based on the band's extended time in Cleveland during early 1973, the record was almost certainly recorded then, an Audio Recording /Pama custom press, one of the last Pama custom jobs before the plant was closed and demolished. One side is a cover of "Life" by Sly and the Family Stone, but credited to Teddy Bear, while the other side is an original.
In 1994, Joey and Teddy Bear ran an ad in the Plain Dealer looking to connect with old fans.
Discography:
You Make Me Everything I Am / Life - Constant Joy no # (sides are numbered 1138/7, these are reference numbers for Audio Recording masters), early 1973