Little Jimmy Thomas / Jimmy James Thomas
---
Cincinnati, 1960s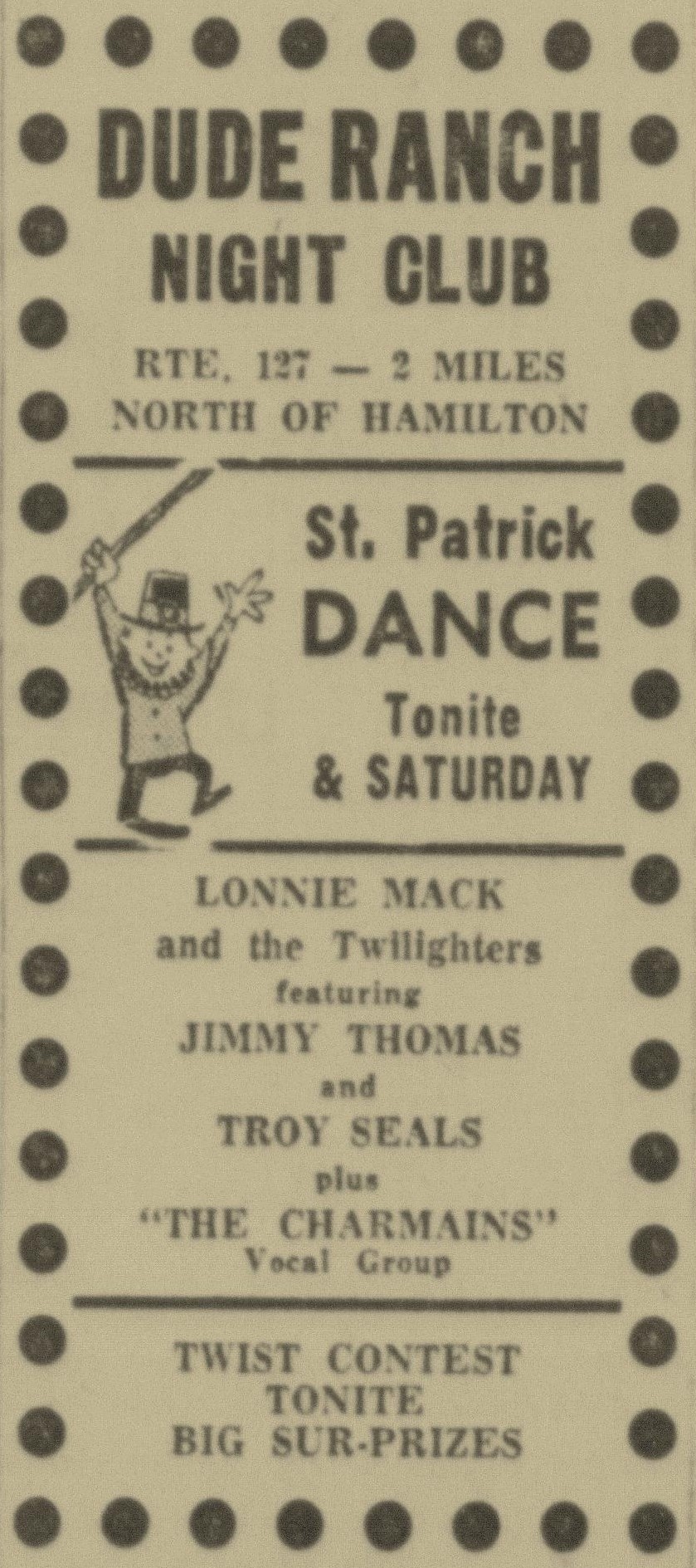 March 1962 ad
Jimmy Thomas was a singer in Lonnie Mack's club act. He was billed as Little Jimmy Thomas and was co-biiled with Troy Seals. He was also billed as leading the Sociables. in the 1962-4 timeframe he played many club gigs in Cincinnati and Hamilton.
Jimmy made two 45s, the first one a R&B adaptation of the Christmas standard "Deck The Halls". He was billed as Little Jimmy Thomas.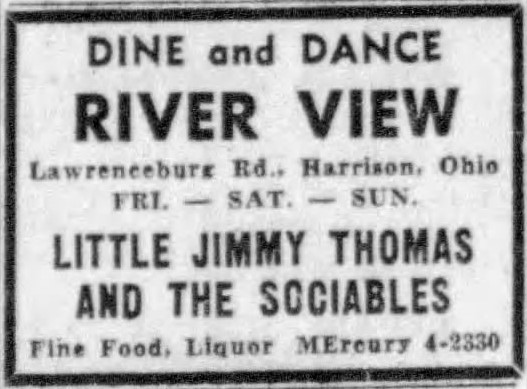 October 1962 ad
In 1968 Jimmy recorded "I Can't Dance", a hard funky slammer that was issued on the one-shot Counterpart offshoot, Cinn-Sound. We don't know who the band was but they are excellent and lay down a great groove. The artist was listed as the redundant Jimmy James Thomas.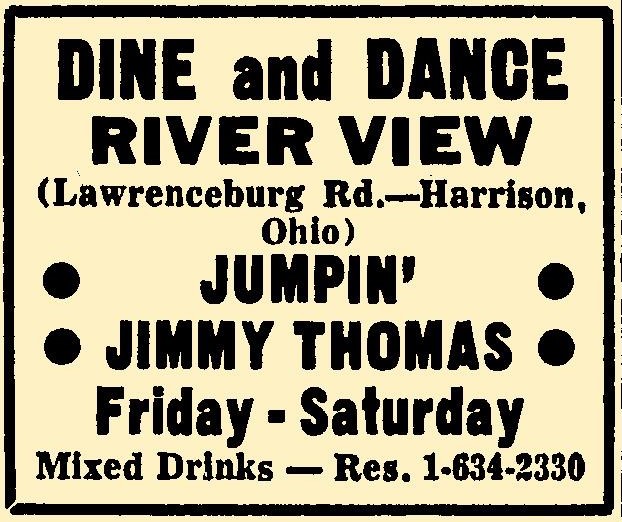 May 1964 ad, no longer little, now he's jumpin'!
There is no trace of Jimmy performing after 1965, and no mention of the second recording in the Cincinnati newspapers.
Discography:
Deck The Halls (Fa La La La La) / Jimmy's Christmas - Official 104, 1964
I Can't Dance / Waiting At The Station (For Me) - Cinn-sound 001/2, 1968