Jessup / Flood
---
Elyria, 1969-73
L-R: Alan Ellert, Ken McGill, Lanny Pyle, Jim Kendrick
This band started out as Flood and played Cyrus Erie West and other local gigs in Lorain County. The band was fronted by lead singer/flute player Lanny Pyle, and included Ken McGill on drums, Mark Bluhm on bass, and Allen Steinman, who used the name Ellert, on guitar. Jim Kendrick, formerly of the Square Orange, replaced Bluhm. They changed the name to Jessup in August, 1970, and got to a pretty well known band.
They were one of the 6 bands who played in the televised Battle of the Bands on August 27, 1971, losing out to Circus. They continued to be a big draw at Cyrus Erie West. They opened for Alice Cooper there on June 29, 1971 - the AC perfomance is the stuff of legend.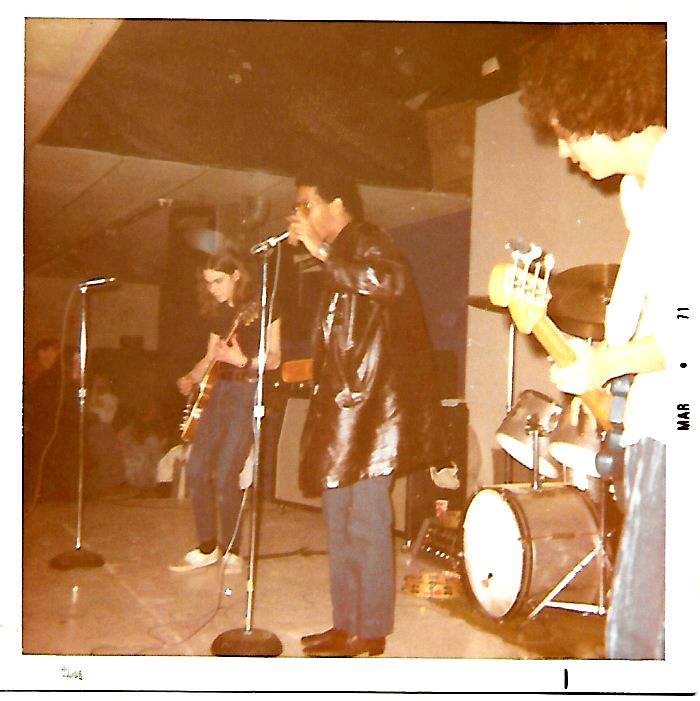 The band was known for covering Jethro Tull songs with Lanny, an accomplished flautist, playing the Ian Anderson part. They also covered heavy rock songs by Spooky Tooth and Jimi Hendrix. They played a few original songs as well..
Lanny Pyle is deceased.