Hi-Fi's
---
New Philadelphia, 1958-61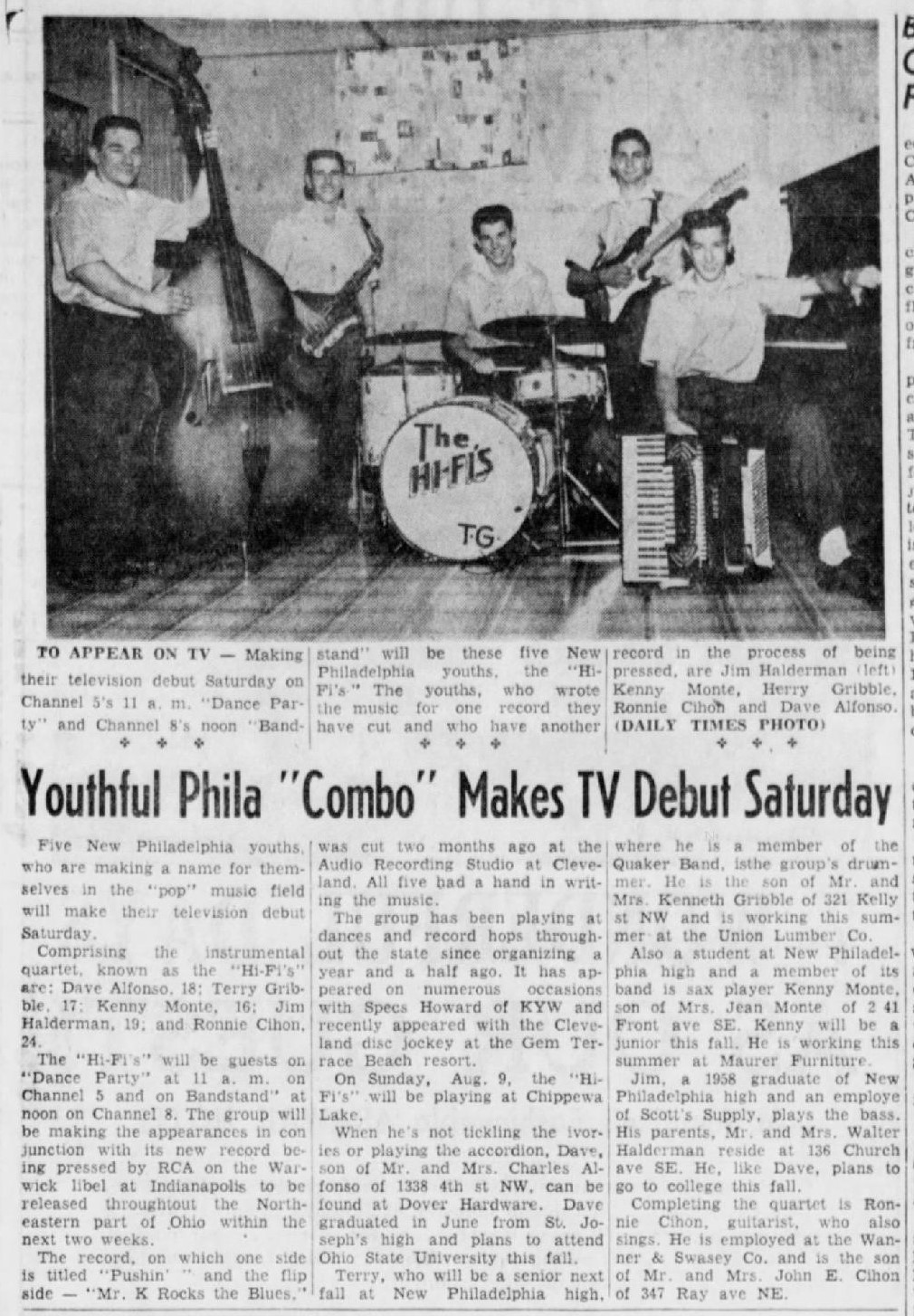 One of the first rock-n-roll bands from the New Philadelphia area. The band was started by high school students and included Jim Haldeman (bass), Kenny Monte (sax), Terry Gribble (drums), Dave Alfonso (piano/ accordion), and Ronnie Cihon (guitar).
They recorded one for Warwick records, two rock instrumentals. "Mr. K Rocks the Blues" featured Kenny "Mr. K" Monte. The other side was called "Pushin'"
According to Jim Haldeman, the band opened for Little Richard at Idora Park, and the 45 was played on American Bandstand in 1959. The band also appeared on a couple TV shows
By 1961 a couple of members left but Kenny kept the band going until July 1961 (one ad lists the band as the Hi-Fi's - Modified) when he moved to Califonia to attend college.
Discography:
Mr. "K" Rocks The Blues / Pushin - Warwick 109/110, 1959