the Gears
---
Columbus, 1965-9
L-R: Mike Shoaf, Bob Alwood (top), Randy Armstrong (center), Joe Daniels (bottom), Joe Gargani
The original band included Tommy Rodoski (lead guitar), Wes RIchards (bass), Joe Gargani (drums), and Bob Alwood (vocals, rhythm guitar). This lineup recorded on the Hillside 66 LP. Tommy Rodowski left and was replaced by Jim Lynch.
Bob Alwood and Joe Daniels in the pic, taken athe Lazabaloo band showcase. Lazabaloo was sponsored by the Lazarus department store.
In 1968 they recorded a 45 "Explanation" which was a local hit. The lineup on that 45 is in the top picture. Mike Shoaf (who was in the Penetrations) replaced Wes Richards on bass, Joe Daniels played keyboards, and Randy Armstrong was the lead guitarist (replacing Jim Lynch).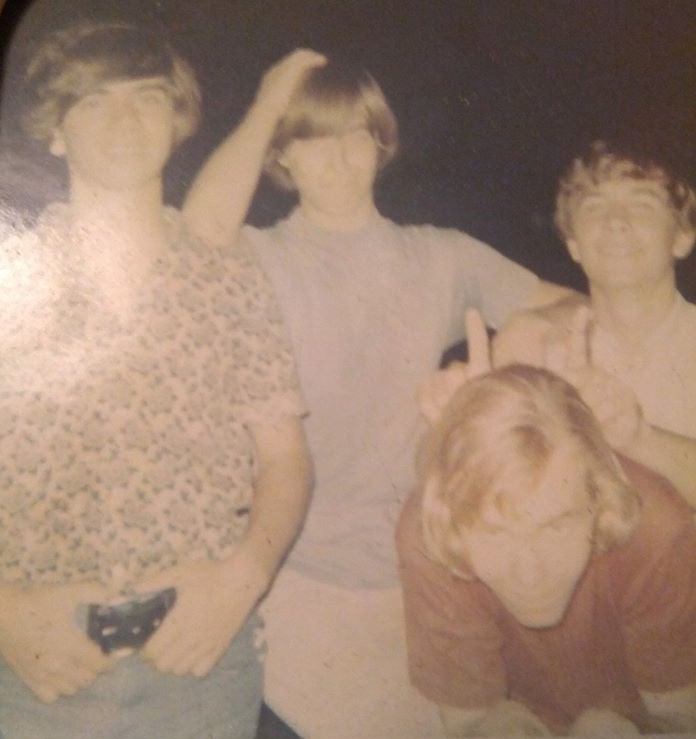 L-R:Joe Gargani, Bob Alwood, Tommy Rodoski, Wes Richards
The band made a third recording in 1969. For this recording they added horns to give it a comtemporary sound. The songs were released by Counterpart records.
Jim Lynch has been a leading musician in Columbus for decades. Bob Alwood is deceased.
Discography:
Time Won't Let Me - on Hillside 1966 LP
Feel Right / Explanation - Hillside 1001, April 1968
Sooner Or Later / Come Back To Me - Counterpart 2639/40, 1969