Fully Assembled / Bobby Dell and the Shantells
---
Cleveland, 1966-76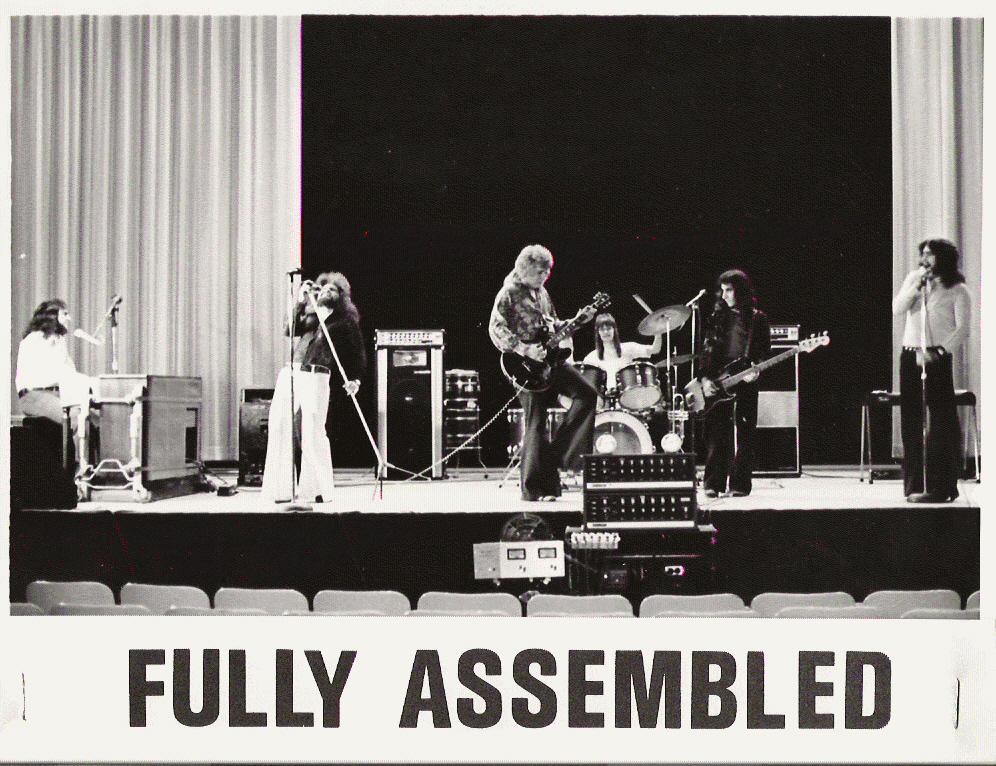 Fully Assembled, 1972: John Virgilli, Bob Sapp, Rick Bukac, Jim Samueli, Roland Solomon, Bill Sapp
Fully Assembled were fronted by identical twins Bob Sapp and Bill Sapp. The band started in 1966 as Bobby Dell and the Shantells. Bobby Dell was a stage name for Bob Sapp. The band played a lot of soul/R&B and were part of Cleveland's greaser/'Motown' teen band scene. They played the Roundtable often and other over 18 night spots. In 1970 they reorgazined as Fully Assembled and moved to a Chicago/Blood Sweat and Tears horn-rock sound. The 1970 lineup included, with Bill and Bob, Greg Grandillo (guitar/trumpet), Jim Samueli (drums), Rick Bukac (guitar), John Virgilli (keyboards), Jim Chellemi (trombone), and Paul Vihonksy (bass).
This lineup of Fully Assembled was a 'horn-rock' band and they were a hot band by 1971, helped out by a local hit 45 in the same year. The top side of the 45 was a remake of a 1966 record by Bob Kuban and the In-Men called "The Cheater". For some yet unknown reason, the 45 was released on the Musicland USA label, which had been the St. Louis label that issued the original Bob Kuban song. We suspect that the dormant label was appropriated by Fully Assembled.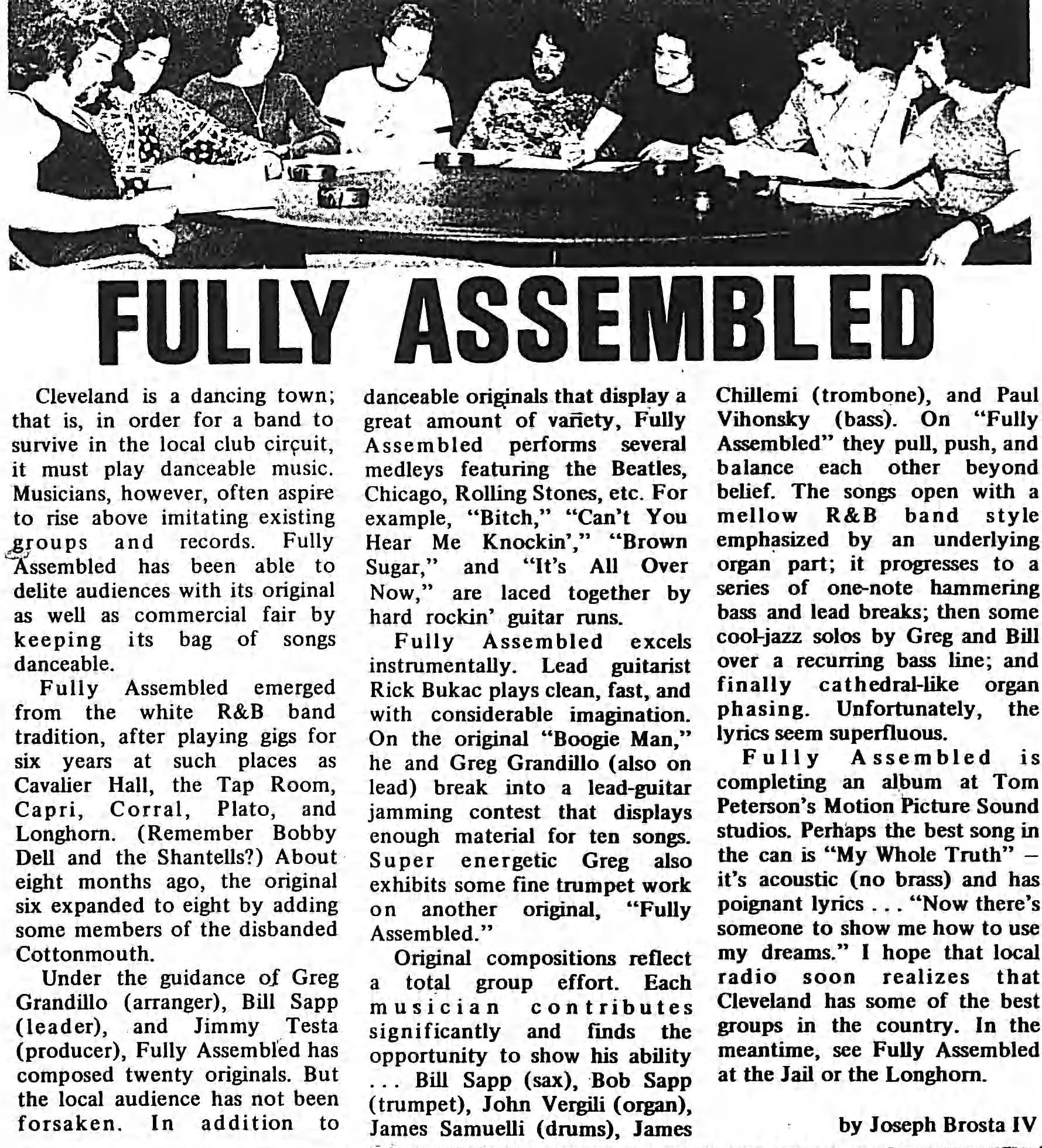 In January 1972, Roland Solomon (formerly in Reign) joined the band on bass. A few months later, Greg Grandillo left the band to join Rainbow. The band decided to drop most of the horn sound and concentrate on hard rock, so Jim Chellemi also departed. During 1972, the band was booked by Belkin management and played gigs in Columbus and Pittsburgh along with Cleveland's college bars.
Around Oct/Nov of '72, Roland Solomon went down to Miami to record an LP with the Baskerville Hounds (he had been in the band in 1969). On the trip back, his bass had been diverted to another flight and he had to borrow one for a FA gig that evening. A few weeks later, Roland got into a fight with Bob Sapp and quit soon after, officially rejoining the Baskerville Hounds. Scott Barnes, previously in Pentecost, replaced Roland.
The 1973 Fully Assembled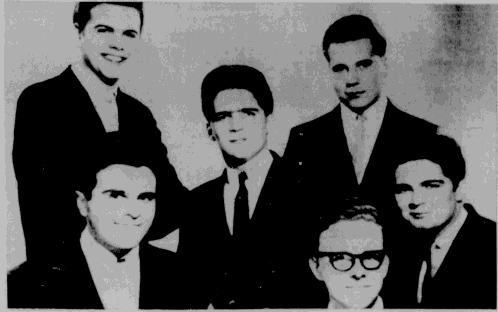 Bobby Dell and the Shantells, 1968
In the fall of 1975, the band had some personnel changes. Maurice (or Morris) Stanley (from England) joined on keyboards (replacing Virgilli), Scott Barnes left, and Bob Sapp stepped away from performing but still continued to help run the band. Rick Ricoco was mentioned as a former guitarist in a 1976 PD story. Fully Assembled continued to play into 1976, continuing to be a very popular band, moving to new clubs as some of their old clubs closed. When the disbanded in the spring/summer of 1976, they were one of the longest lasting local bands, going on 9-10 years. Bob and Bill Sapp still live in the Cleveland area. Jim Chellemi is deceased.
Thanks to Roland Solomon.