the Freelancers
---
Cincinnati, 1962-3
The Freelancers were students at Central Art Academy in Cincinnati. They were a five member vocal group.
The group members were Bob Doan, Charles MacMillen, Frank Santoro, Joe Seta, and Dan Williams.
In late 1962 they recorded a 45 at King, and released it on their own Freelance label. The group appeared on the Bob Braun TV show in Decemeber, 1962 and sang both songs. Dan Williams, with Joe Seta and Gene Dennis, are credited as songwriters. The songs were published by Carl Edmondson's Edwood imprint, which suggests they were the band on the 45.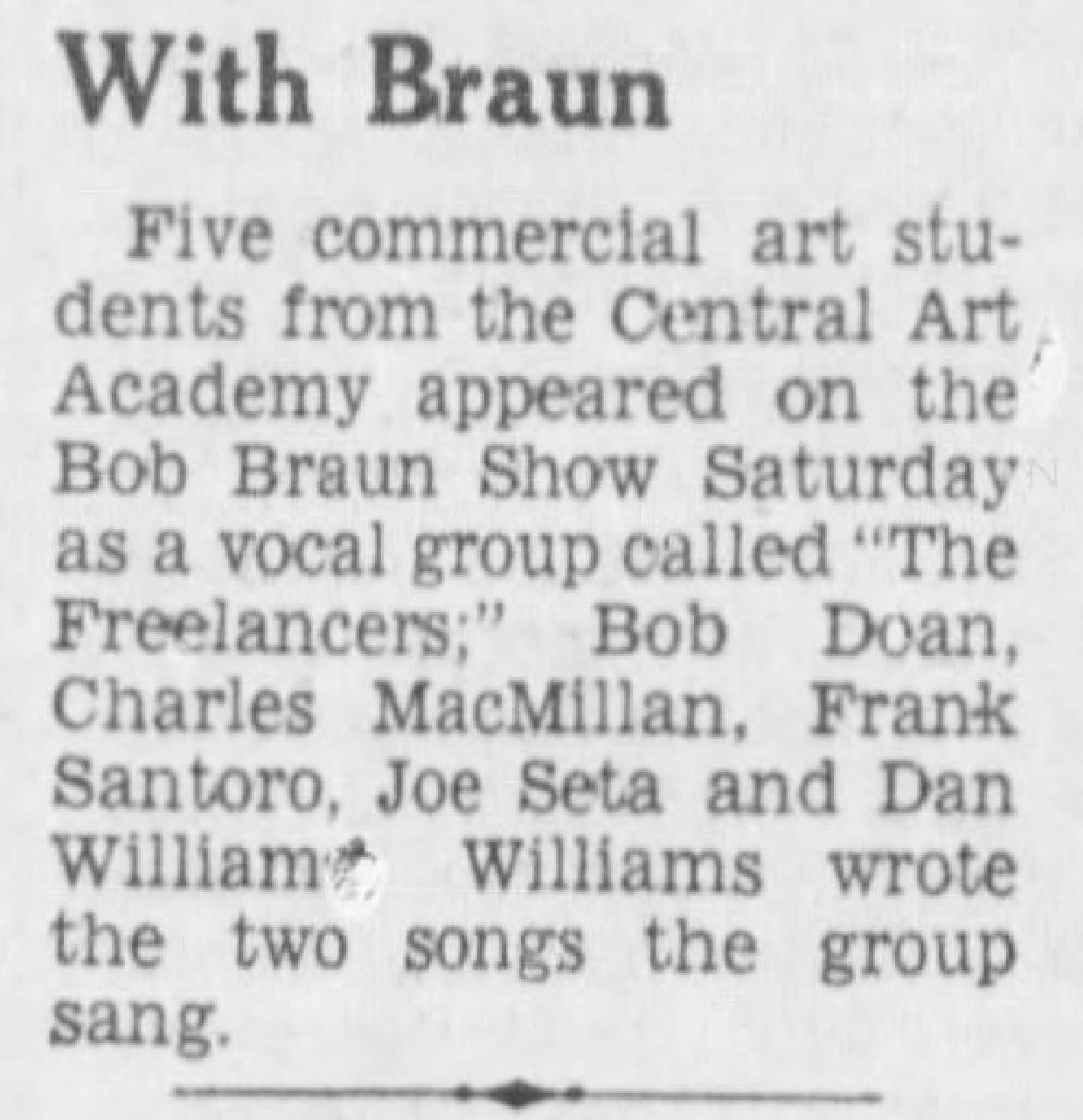 Discography:
Why/ High School Flame - Freelance 20, Nov. 1962