Fabulous Penetrations
---
Bellbrook, 1964-6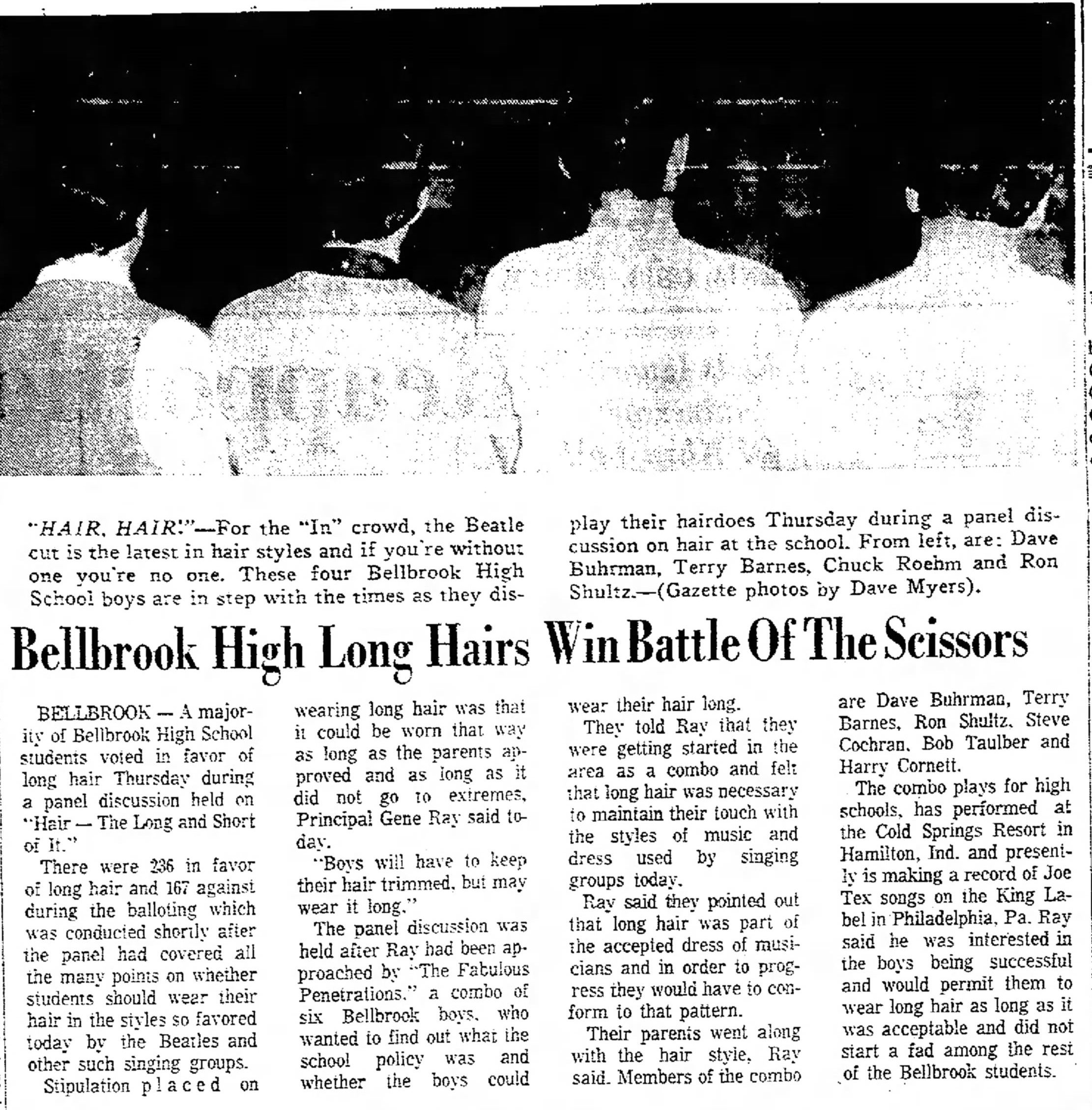 October, 1965 article.
This band of Bellbrook high school students recorded one 45, both sides are guitar instrumentals. "The Kings Palace Introduction" sounds like it was recorded live, it's a loud and intense rocker! The Kings Palace seems was probably a club of some kind, although looking through local newspapers found nothing by that name.
One of the guitarists was Bob Tauber. Bob later ran the American Line Recording Studio. The other members were Dave Buhrman, Terry Barnes, Ron Shultz, Steve Cochran, and Harry Cornett. They played a number of teen dances in the Xenia-Dayton area.
According to the story, they were supposed to record a 45 of Joe Tex songs for King. There is no evidence that the record was made. They would have made a significant change to their sound!
Discography:
Shoreline / The King's Palace Introduction - Alco 1006, 1965