Fabulous Pendletons
---
Newark, 1965 - 1967, 2012 -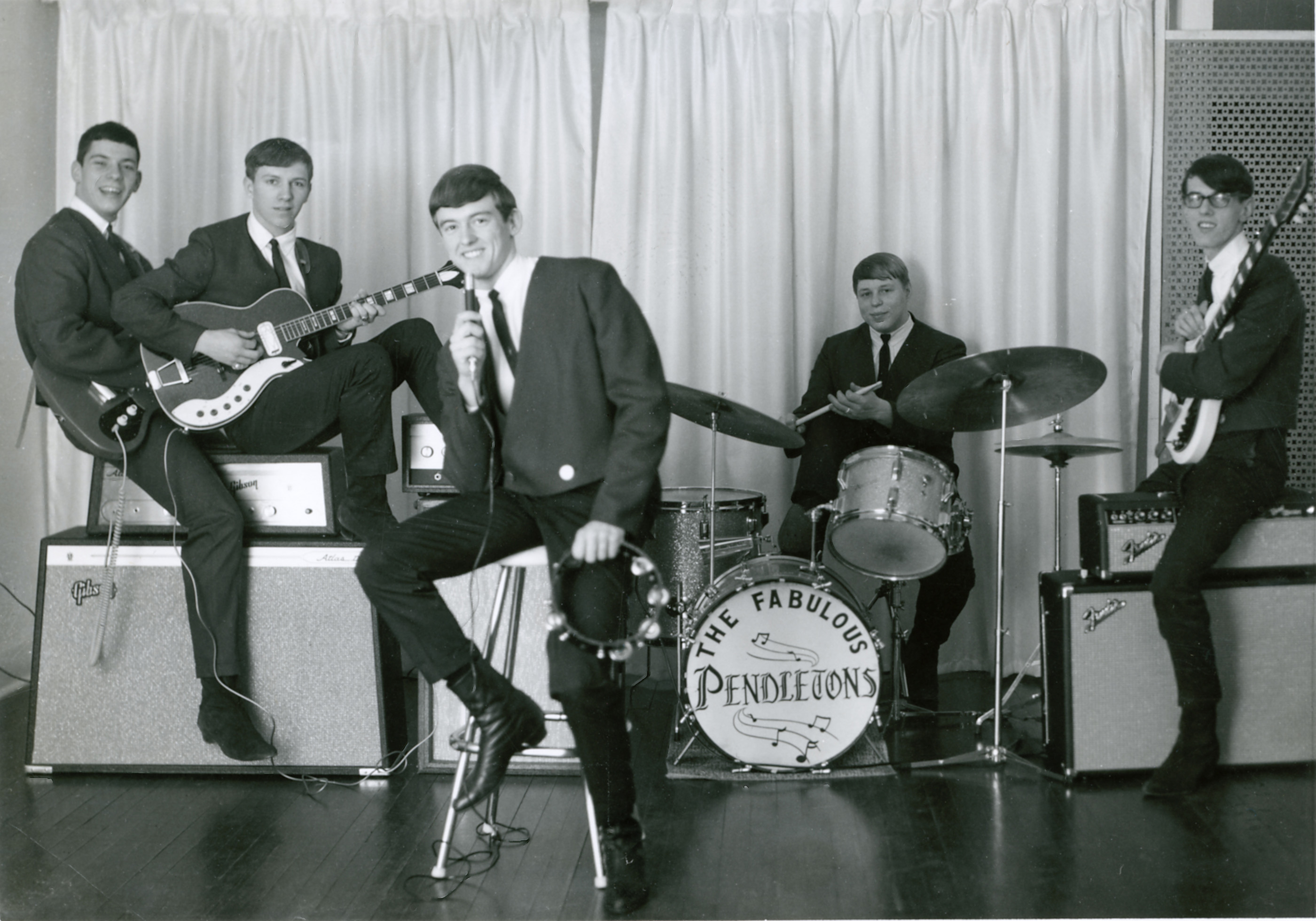 L-R: Greg Thompson, Terry Worth, Dave Pound, John Proudley, John Butts
"We formed in 1965 and played local venues in the Newark, Ohio. The Grotto, Alcatraz, The Armory, The Tiki. In 1966 we hooked up with the jocks at WCOL out of Columbus and played all over central Ohio with them....Holiday Swim Club, The Blue Dolphin just to name a few. We then got involved in the college circuit and started playing at Frat party's all over Ohio. Sadly the band ended in the fall of 1967. Some of us had been drafted into the service and some were headed to college. Our last gig was a huge out door concert at The Castaways Club in Newark, Ohio."
The band included Greg Thompson on bass, Terry Worth on rhythm guitar and vocals, John Proudley on drums, John Butts on lead guitar and vocals, and Dave Pound on lead vocals. Worth and Morris left he group and Jerry Miller joined on bass and Jeff Robb from Granville on rhythm guitar. Jeff Robb lived across the street from the family of Al Nichol, the Turtles' lead guitar played who grew up in Granville before moving to Los Angeles in the early 1960s. The band played cover songs of the day and never recorded or played any original songs.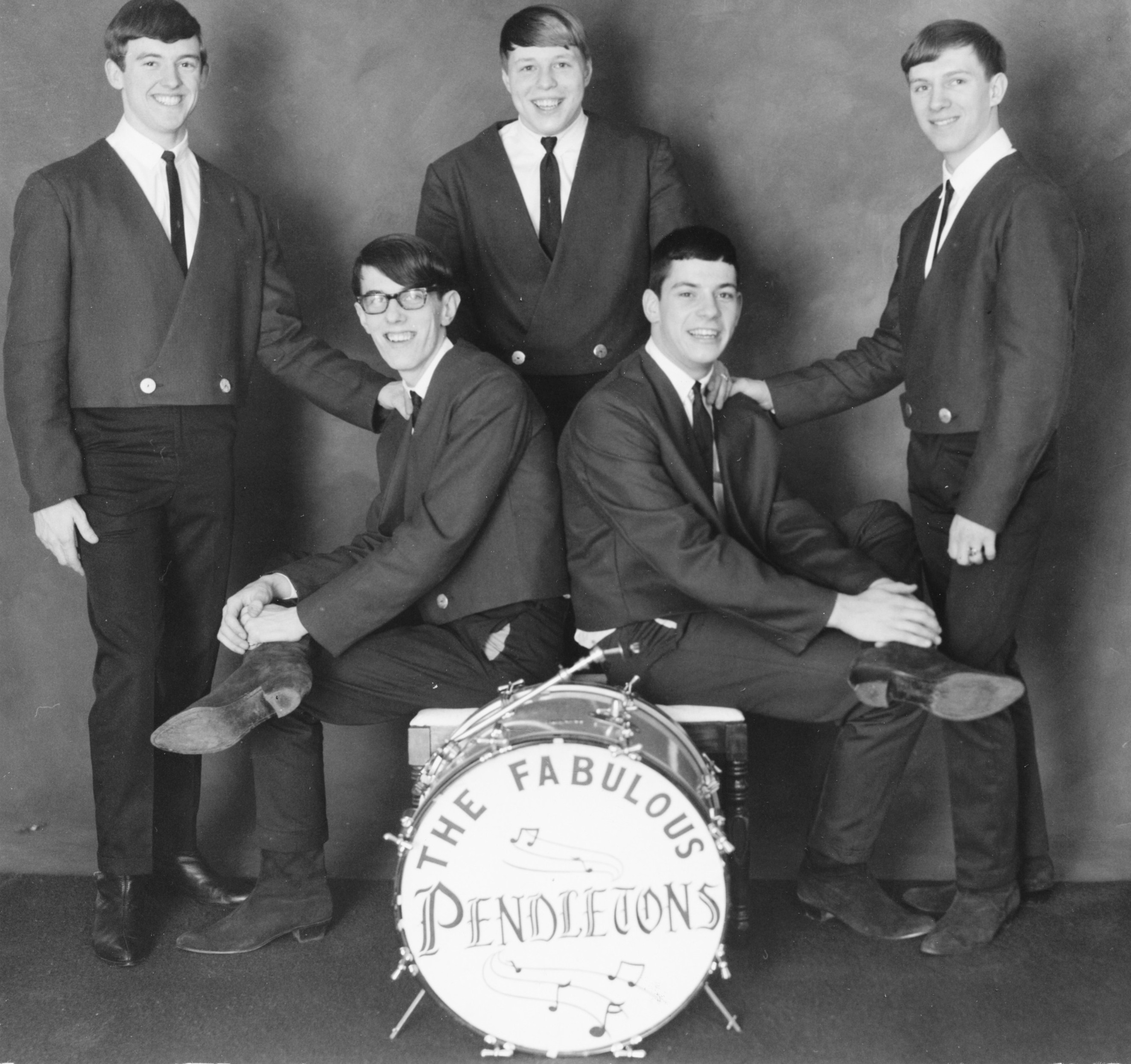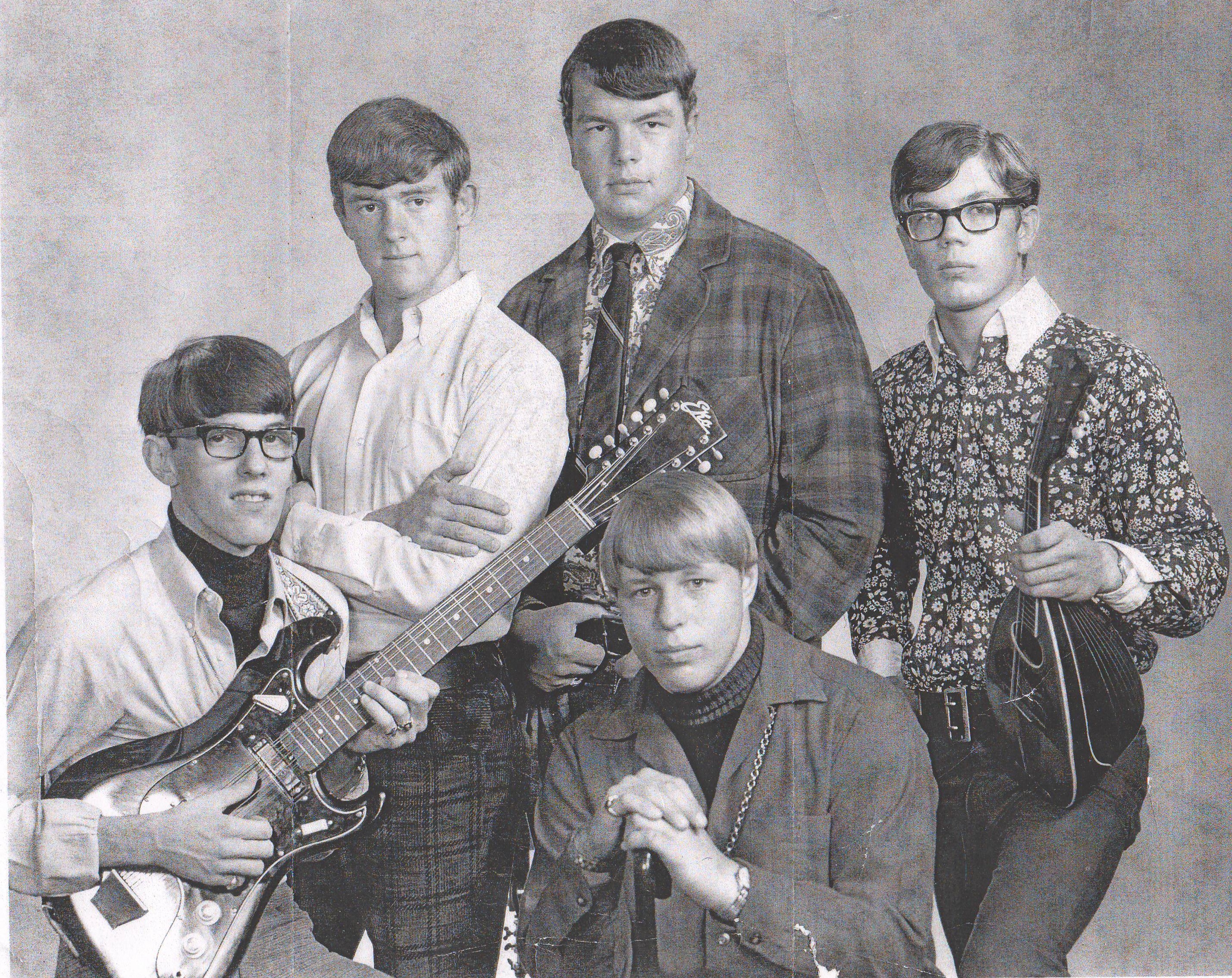 Circa 1966, L-R: John Butts, Dave Pound, Jerry Miller, Jeff Robb, in front - John Proudley
In 2012 we reunited with a few new members and picked up where we left off 45 years ago playing in the Newark area or where ever we're called. Having a blast!!
Thanks to John Butts