Ensinbunch
---
Akron, 1970-2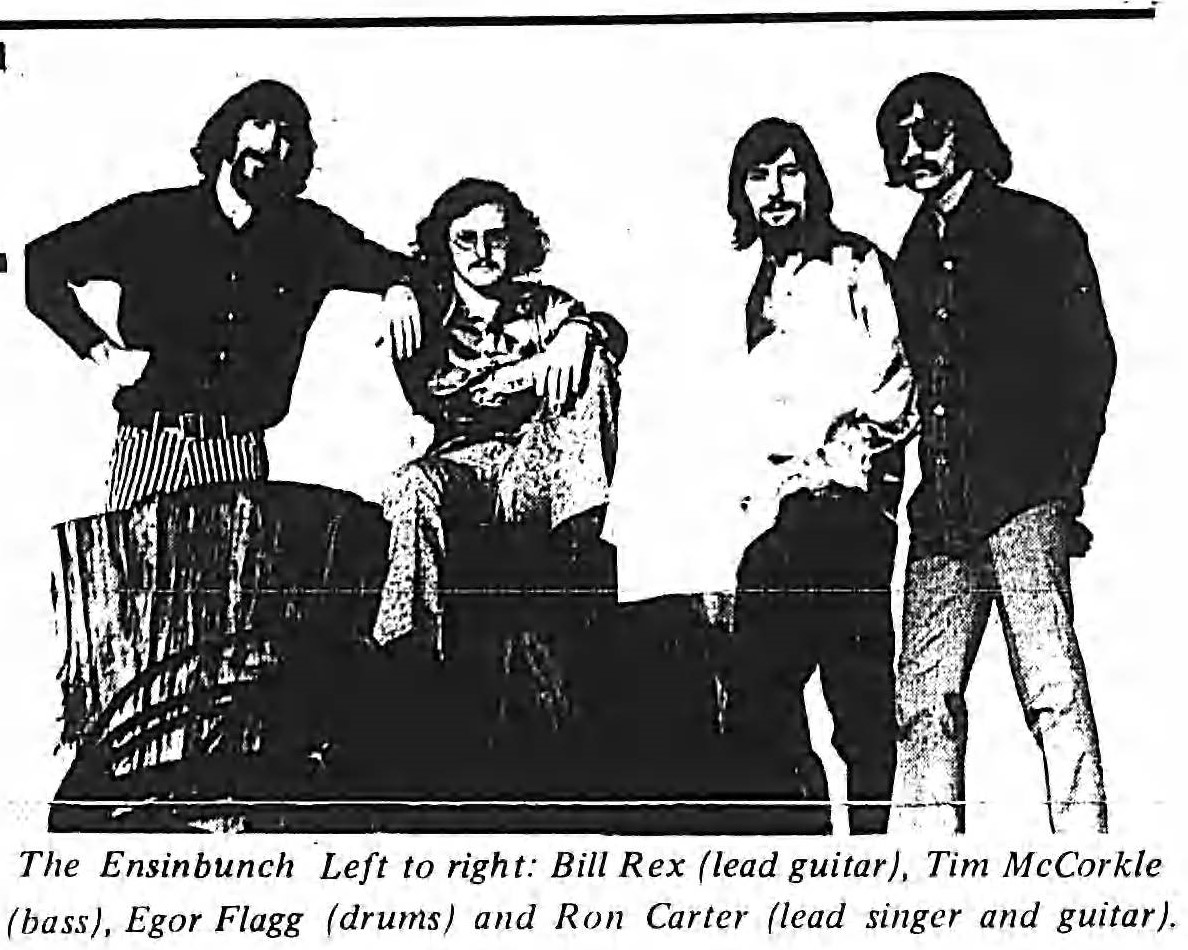 Ensinbunch were very popular in the Kent club scene. They played the Exit and Revelation many times.
The band included Egor Flagg on drums, who had been in the Showmen and Egor and the Vultures. Bill Rex (guitar), Ron Carter (guitar), and Tim McCorkle (bass) were the band members.
They don't seem to have made any recordings, despite the statements in the article. Later in 1971 Egor opened a second club in the Draught House space and Ensinbunch became the house band. They also played in Cleveland, as noted in the Opera House story.
Egor Flagg got into the recording business later, running a new Akron Recording Company in the 1980s.
.