Donations / World War III
---
Cleveland, late 60s - early 1970s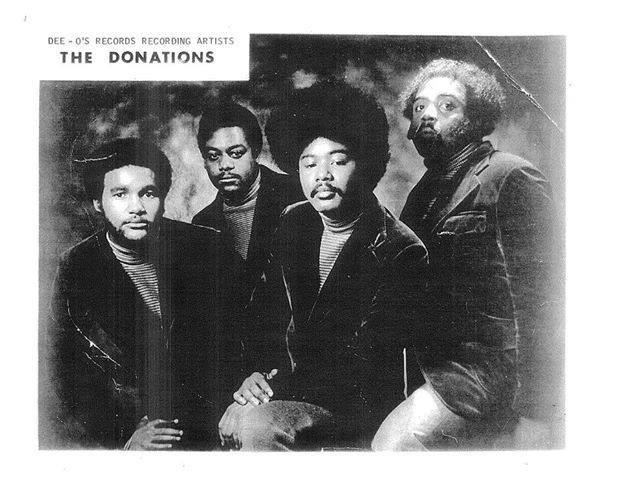 The Donations were a soul vocal group from Cleveland. The group included Walter Johnson, Sherman Satchel, Duane Gardner, and Eddie Brown. James Page, Travis Jones, and Lloyd Tucker were their managers.They recorded 2 45s for their own label, Dee'Os. The first 45 was a psychedlic soul/funk song "If The Bomb Falls" that had a strong topical message, similar to the Temptations records from the same time. The group decided to use the name World War III for the record, as they were trying to indentify with the underground music scene at the time. The song is in two parts over the 45 sides.
Their 2nd 45 was the nice midtempo "I'm Gonna Treat You Good" featuring strong harmonies. The record was a local hit and copies are still readily available in the used market.
An online bio by James Page says they made another 45 that predates the two described here, covers of "Ain't To Proud To Beg" and "Summertime". Other details of the record are not known to us.
Discography:
If The Bomb Falls We're All Going Together (Part 1) / If The Bomb Falls We're All Going Together (Part 2) - Dee'Os 7194, 1971 (Boddie pressing number)
I'm Gonna Treat You Good (vocal) / I'm Gonna Treat You Good (instrumental) - Dee'Os 7303, 1973 (Boddie pressing number)