the Buccaneers / East River Drive
---
Toledo, 1967-1978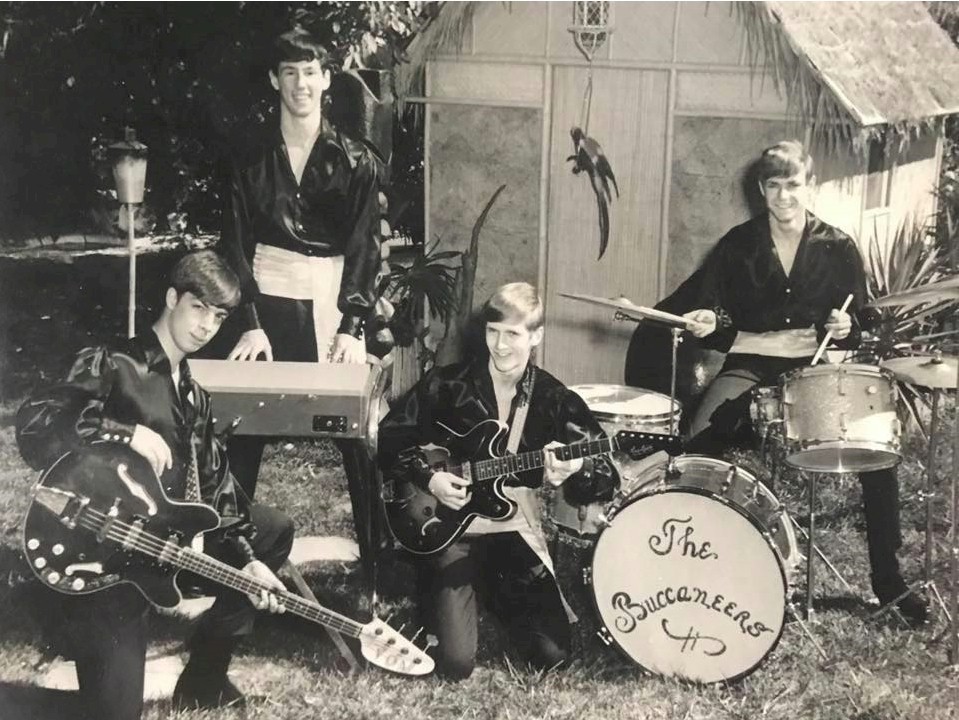 L-R: Tym Chandler, Dave Youngman, Ray Holley, Mike Lamb
The Buccaneers ran their own club and released 2 45s on their own thematically named Treasure Chest label. One 45 has a Vanilla Fudge styled version of "Killing Floor".
In 1970 they went to New York City and got a recording contract with Mainstream records, who were loading up on Cleveland/NE Ohio bands at the time. They recorded a cover of the Savoy Brown song "Hard Way To Go" and an original heavy rocker "Dirty Woman". Mainstream wanted to change the band name so while driving around the band saw a sign for East River Drive and that was the new name.
The band returned to Toledo and played into the late 1970s, and has played reunion shows over the past 40 years. In 1975 they recorded another 45 on their own. The A side was the ballad "To Be My Friend". The original flip side was a funky instrumental "Funk House Fever". Later the record was re-released with the B side "Today", a nice uptempo soul-rock sound.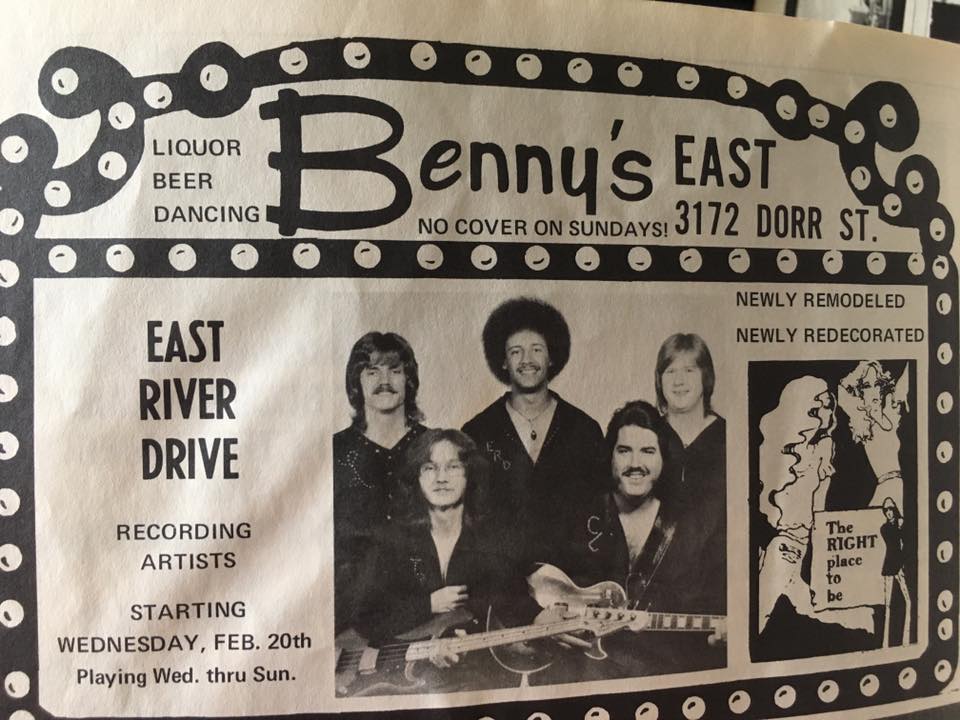 1973, L-R: Tim Redfox, Ciro Leon, Mike Lamb, Greg Price, Mike Callahan