Bitter Blood Street Theatre / Quick Quick
---
Cincinnati, 1968-1976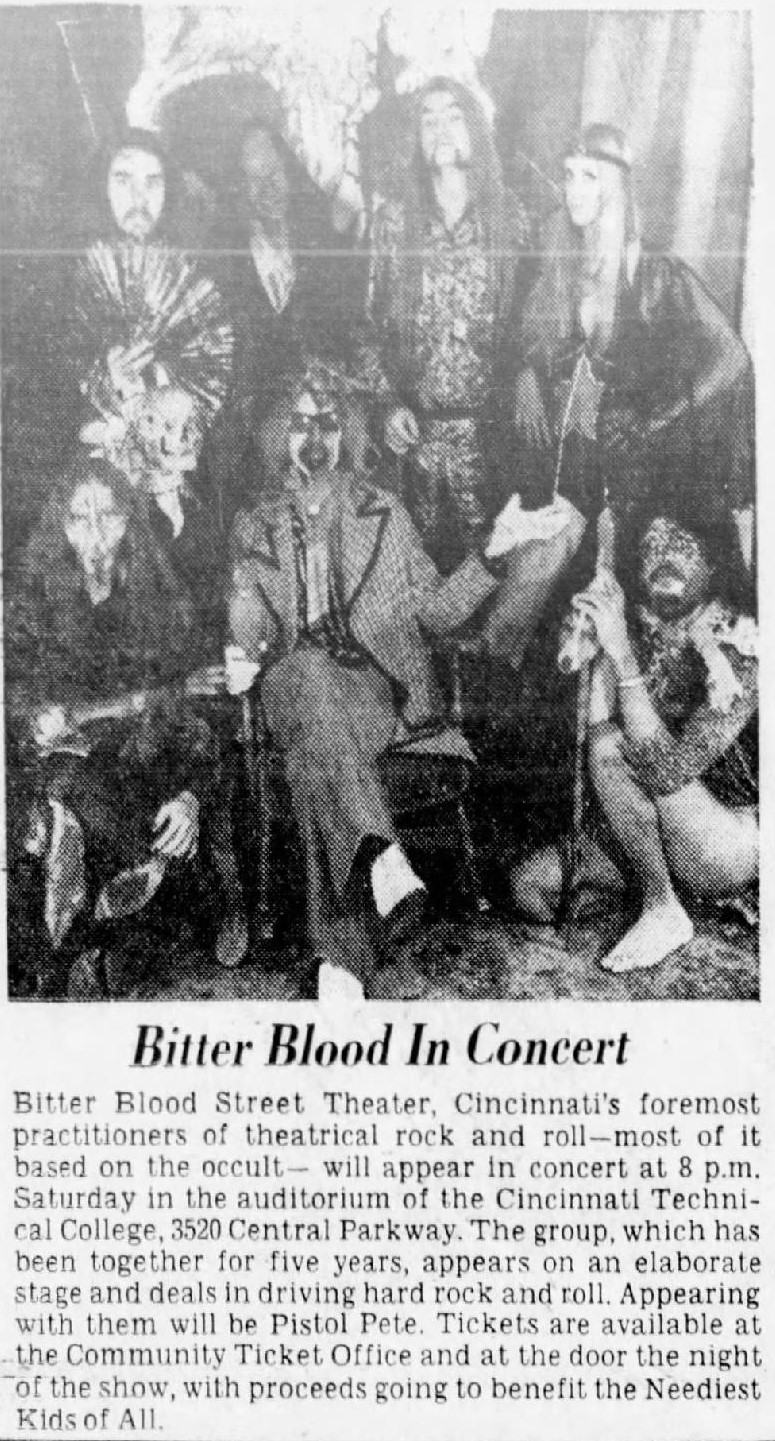 Bitter Blood Street Theatre were a unique ensemble. The group featured a rock band at the core, along with various other performers who (along with the band members) staged musical dramas, poetry readings, and various other events (including an electric saw) as performance art. The group stopped in 1976, but revived in the 1980s as Blacklight Braille and continued to perform and make recordings into the 2000s.
The origin of the group was the band Quick Quick, who started in 1968 with Rick Von Nida on guitar, Eric Waits on organ, Luther Lindenschmidt on drums, and Guy Kaeser on bass. Von Nida, Waits, and Lindenschmidt were the core band throughout their existence.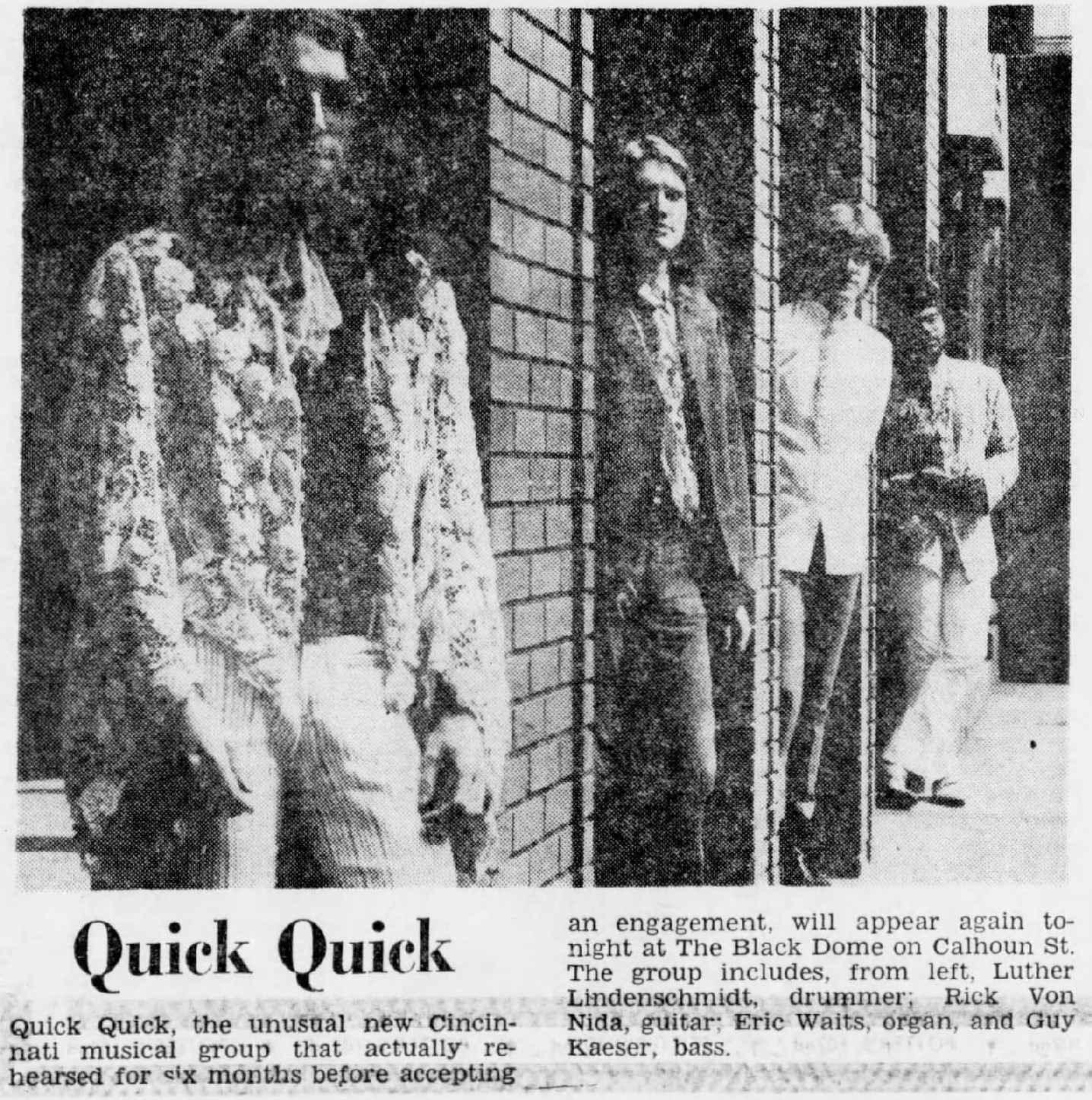 By early 1970, they started to expand into the Bitter Blood Street Theatre and added several members -Thomas H. Owen Knight as poet, spokesperson, and electric saw player, Gwenivere on lead and backing vocals. Fred Elig on bass, and Patrick McMahon on flute and percussion. William Wood was also played bass at some point. The 1970 clipping lists El Sandor Animal which is Eric Waits, and Oscar Meserick as members.
The band played many festival/outdoor type shows along with club shows. They developed a loyal following and played pretty much all original music. The group had their own sound and stuck with it. They got some choice opening gigs for MC5, Allman Brothers, Mountain, and Joe Cocker.
IN 1975 they released a 45 of two original songs, reviving the Quick Quick name for the label. The A side is a frantic rocker that is reminiscent of "7 and 7 Is" by Love, while the B side is a psych blues with Gwenivere on vocals. This was the only record they released during their run. Around 1978, Owen Knight collected some tapes and issued two LPs on Cincy's Vetco label. The songs were recorded on different occasions betweem 1972-4.
In the early 80s Owen Knight tried to get former members (some of which had moved out of the area) together and that group,with several new members, became Blacklight Braille. Bitter Blood had a reunion in 1993 and recorded a third album in 1995.
Unfortunately there is no videos/movies of the band known to exist, which really seems like the way to experience them. More pics and info can be found on the band's website bitterbloodstreettheatre.com
Discography:
Picnic /Bird Blues - Quick Quick no #, 1975
LP- Vol. 1 - Vetco 701, 1978
LP - Vol. 2 - Vetco 703, 1978