the Biscaynes
---
Toledo, 1958-1963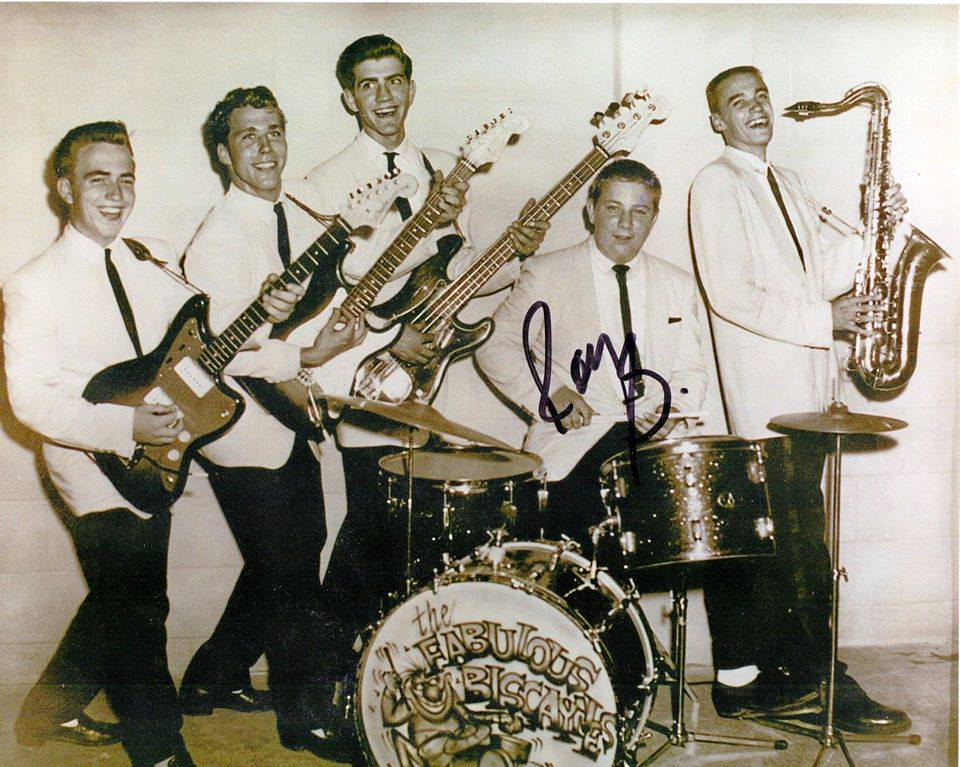 L-R: Billy Price, Ken Rudio, Alex Dedes, Ray, Ron Hildebrand
The Biscaynes were another early rock-n-roll band from Toledo. They have the distinction of recording one of the first records for the Motown record company, in 1959. The record was two rockin' guitar/sax instrumentals written by sax played Ron Hildebrand and bass player Alex Dedes. The songs were published by Jobete, which is Berry Gordy's original publishing company. The record was released on the Ridge label which uses Motown record company master numbers.
In addition to Ron and Alex, the band members were Billy Price on guitar, Ken Rudio on bass, and Ray on drums. After the Ridge label 45, they recorded two 45s as the backing band to the Co-Incidentals/Cohencidentals, a vocal group put together by Toledo promoter Murray Cohen. The two 45s were released on his Co-En label. The 45 "Midnight in Montevideo" has the exotica sound.
Billy Price was later in the B.G. Ramblers.
There is info on the Net that says the Biscaynes were from Detroit and the same band as Nick and the Jaguars, neither of which is true.
Discography:
Mis-Beat / Out Of Order - Ridge 6601, June 1959
Midnight In Montevideo / Summetime - Co-En 01/02, c. May 1962
Twistin' Boogie / Oh Darlin! - Co-En 03/04, 1962