Basement
---
Cleveland, 1971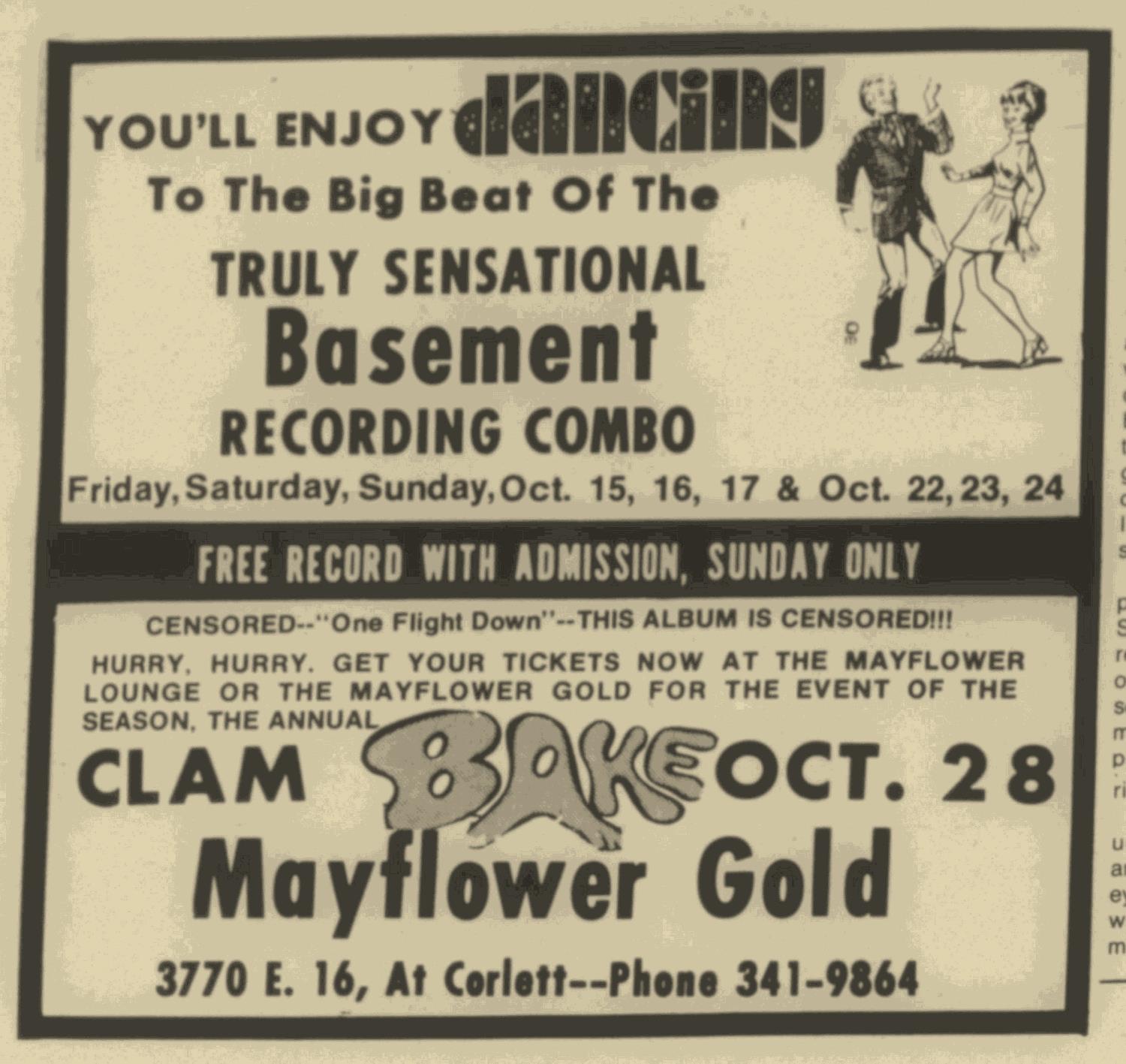 Basement, or "Basement Rock Band" (as they were listed a couple times in the papers) seemed to be around for 1971. They were plugged in the Call and Post and played a few different clubs during the year. They were also described as "psychedelic soul".
The band had one 45, a Boddie custom on the one-off La'Trice label. The song "Funky Music" takes up both sides of the record. It's a crude psychedelic funk instrumental with some heavy guitar and organ breaks. The organ sounds like a mid 60s Farfisa combo.
We don't know anything about the band, besides the credits. Songwriters are C. Niles and M. Johnson, with Alfred Johnson producing. Alfred is probably M. Johnson's father. It's possible that C. Niles is a young Wilbur Niles, a jazz/fusion guitarist who led the band Thrust during the late 1970s and 1980s, although their is no trace of jazz in the Hendrix/Beck styled guitar leads on the 45.
Discography:
Funky Music (messin with my mind) Part 1 / Funky Music (messin with my mind) Part 2 - La'Trice no #, Boddie master 7180 - Boddie paperwork dated 7-24-71, 1000 copies