the Al Franklin Combo / the Cruisers / Leroy Jones
---
Cincinnati, 1956-1961
July 1958 ad. Not sure if this is for the Al Franklin Combo or the Cruisers. Most likely Al Franklin
The Al Franklin Combo and Cruisers recorded the first two 45s for Cincinnati's Finch records. The records are credited to different artists, but appear to be related, even having the same players.
There are no details we could find about the group(s) othen than Leroy Jones, the lead singer for the Cruisers and the singer on the vocal side of the Al Franklin record. Leroy was popular singer in the late 1950s and was listed as performing with a few groups. Leroy's groups include the Nelson Burton band, Johnny Smith's band, and his own band, but nothing in the newspaper for the Cruisers or Al Franklin Combo from the time the 45s were recorded.
Al Franklin was from Cincinnati and a performing musician going back to the late 1940s. He was arrested in 1952 for helping run a numbers racket. There a few mentions of his band playing in the mid 1950s.
September 1960 ad
As far as the records go, the Al Franklin Combo 45 has a uptempo R&B sound, a bit like Fats Domino. The prominent piano suggests Franklin played that instrument. The Cruisers is a poppy vocal group record, the A side "Baby What A Fool I've Been" has a female lead and mixed backing vocals, while Leroy takes the lead on the "The Moon Is Yours" All these songs were written by Franklin.
A second Cruisers 45 was suppsodley released in 1960, as the same time as the Contours 45. James Harshaw is credited as the lead on that record. Harshaw was a member of Leroy and the Drivers in the 1960s, but not the original Drivers. The second Cruisers record is listed in discographies as being released but we've never seen a copy. The record was (re)pressed in the 1970s.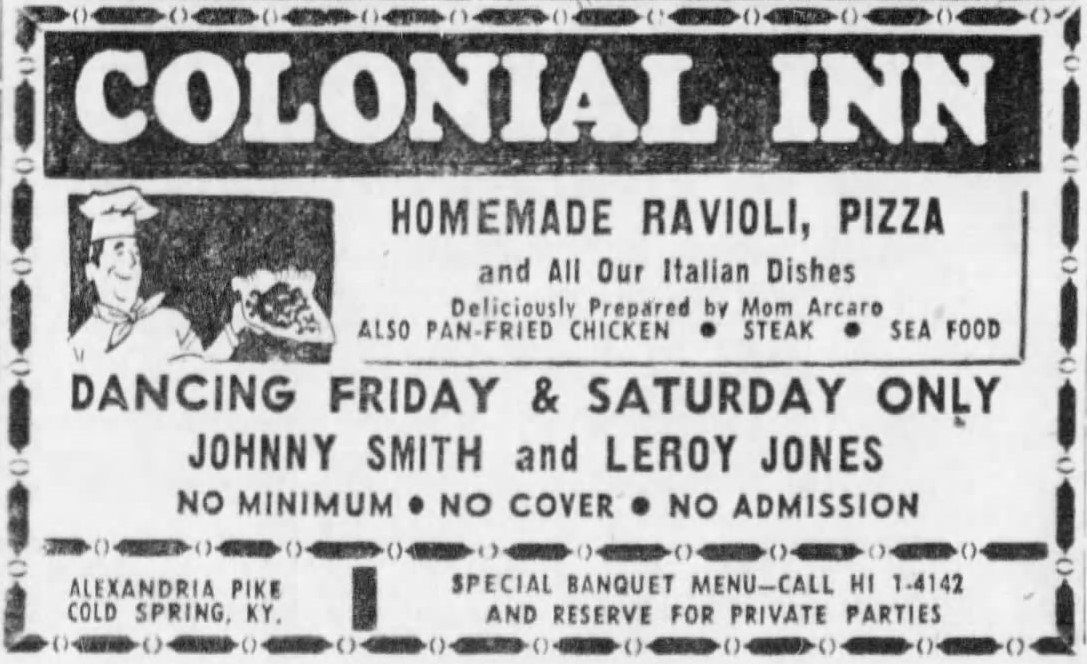 Leroy joined the Drivers and is supposed to be the lead singer on the two 45s they made in the 1960s as Leroy and the Drivers. A posting on the Discogs website suggests he is also Lee Roye who recorded on Redbug. That would be interesting, but the Lee Roye record has two instrumentals so he is not singing on the record.
Discography:
Nocturne In Blue / Down On The Farm (They All Call For Me) - Finch 352, 1957
Baby, What A Fool I've Been / The Moon Is Yours - Finch 353, 1957
Don't Believe It / Nightmare - Finch 361, 1960 (unconfirmed), also on Finch 27346, 1971