the Bishops
---
Columbus, 1963-5
L-R: Bob Hill, Mickey Noyes, John Huffman, Richie Stilson
The Bishops were formed by Bob Hill (guitar/keyboard/sax/harmonica) while he was a student at Ohio State. Mickey Noyes (drums) and John Huffman (bass/guitar) were also OSU students. Jack Groff was the guitarist for a while, before Richie Stilson (who had played with Bob in the Shades) became the guitarist.
With this lineup the group recorded a couple of Bob's songs at Magnetic, and released the 45 in June of '65. The record is a great two-sided bluesy pounder, a unique and advanced sound for the times. Richie's Magnatone amp-vibratoed solos demonstrating why he was considered by many to be the best guitarist in town. Bob Hill sings lead and blows the harmonica.
Bob Hill recalls - "The "formal" pic was probably in at a club in Mansfield, Oh. We were doing "Fingertips" (Stevie Wonder) I had learned it on harmonica over one summer and no other groups we know of could do it. Richie played organ on that. The big group pic was at some rented, basement party room where we had set up for a gig. The homemade, 2 x12" cabinet in front of the organ was our entire P.A.! Notice that Richie's Magnatone amp was on a chair. He only needed a small one since he was already turning it up for distortion even in those days. He was ahead of the game all the time. He taught me about loose strings (for bending) from a pedal steel. If he was ever too loud, he would tip it down with the speakers facing the floor or carpet and let the sound come out of the back! The informal pics were in my parents yard in Bexley when we were leaving for an out-of-town job. I guess my Dad took them, from the looks of the pic dimensions."
"The Bishops played at mostly fraternity parties during the school year (about 2 a week) and in two-week stints at Ohio nightclubs during the summer. I remember playing in Grand Rapids, Michigan, too. We had a place in Lima, Oh. that we played."
The Bishops played rhythm and blues, rock and roll and pop. We played songs like "Johnny B. Goode", "Twist and Shout", "Louie, Louie", "Fingertips", and songs by artists like Ray Charles, Beatles, Drifters, Chuck Berry, Jerry Lee Lewis. We played some instrumentals like songs by Lonnie Mack, Junior Walker...even Boots Randolph.
We played for dancing. We played a variety: slow, fast, cha-cha. We would try almost anything we could pull off. We didn't write much. After all, we were mostly in college and could only practice a little. Many people didn't really get the idea of writing for your own group until the Beatles. We played songs we could stumble through with minimal rehearsal. Luckily, much pop then was easy music. We had enough integrity to not (usually) cover the "white" version of songs. We would cover Little Richard rather than Pat Boone. :) I imagine that there were some for which we had never heard the original version.
"I guess that I always wrote songs starting about age 15. I wanted to record as my primary goal. I made two-tracked, bounced home recordings as soon as I got a hold of a tape recorder. I wanted to hear myself on the radio! I suppose the studio handled the pressing. I don't know how we would have had connections for a separate pressing company."
"I think that I probably played organ on the Bishops record. Over Easter one year I switched from guitar to organ - without telling the other members! That's how simple music was then. You could literally play the other guys' instruments and double on others with a few weeks practice. :)"
The Bishops were disbanded in the fall of '65 when Bob Hill started law school at OSU. Richie Stilson continued to play in bands into the late 1970s.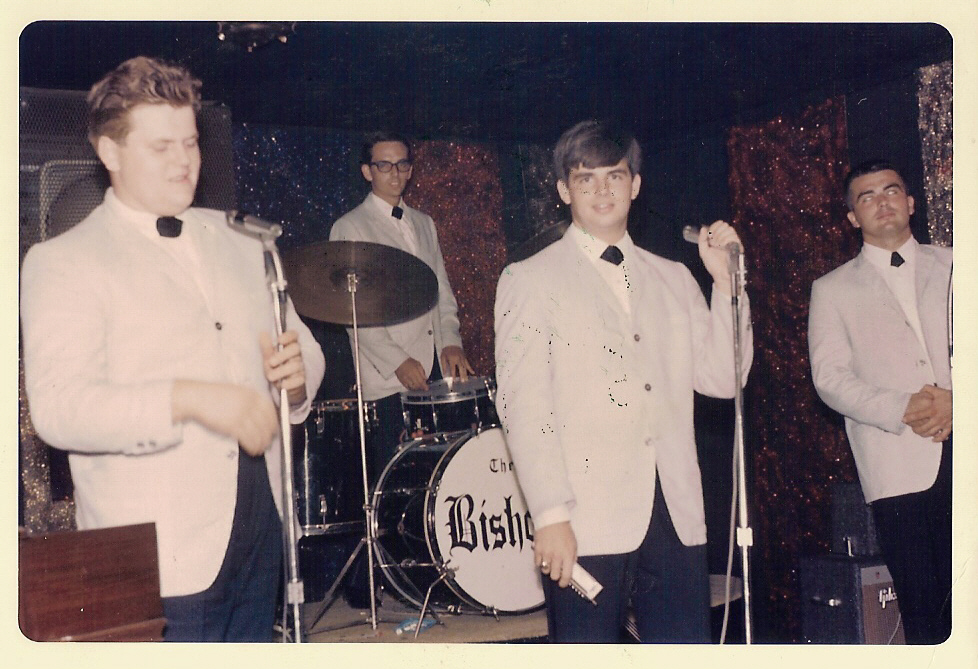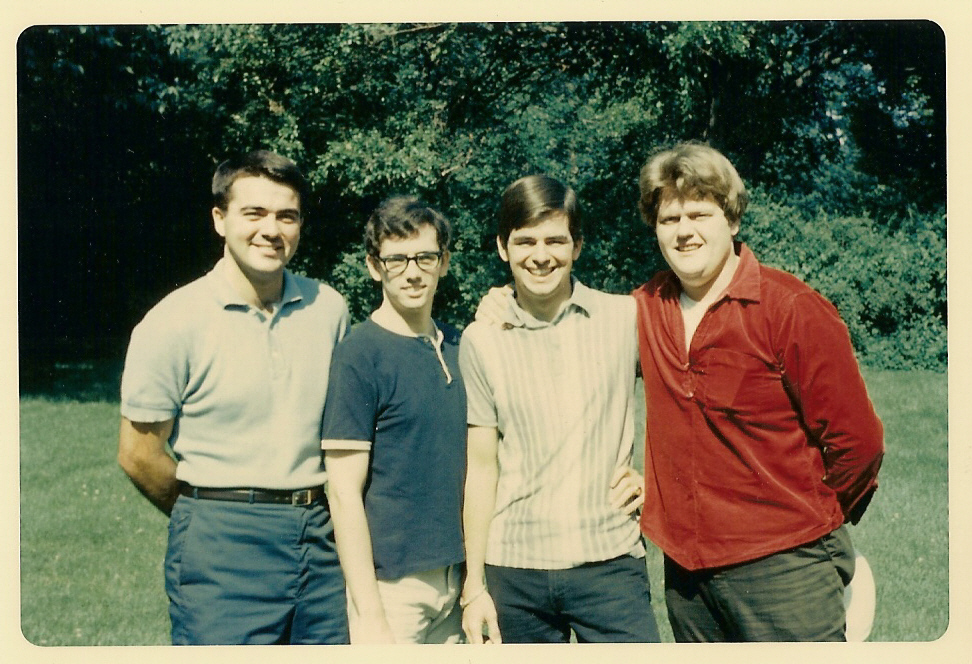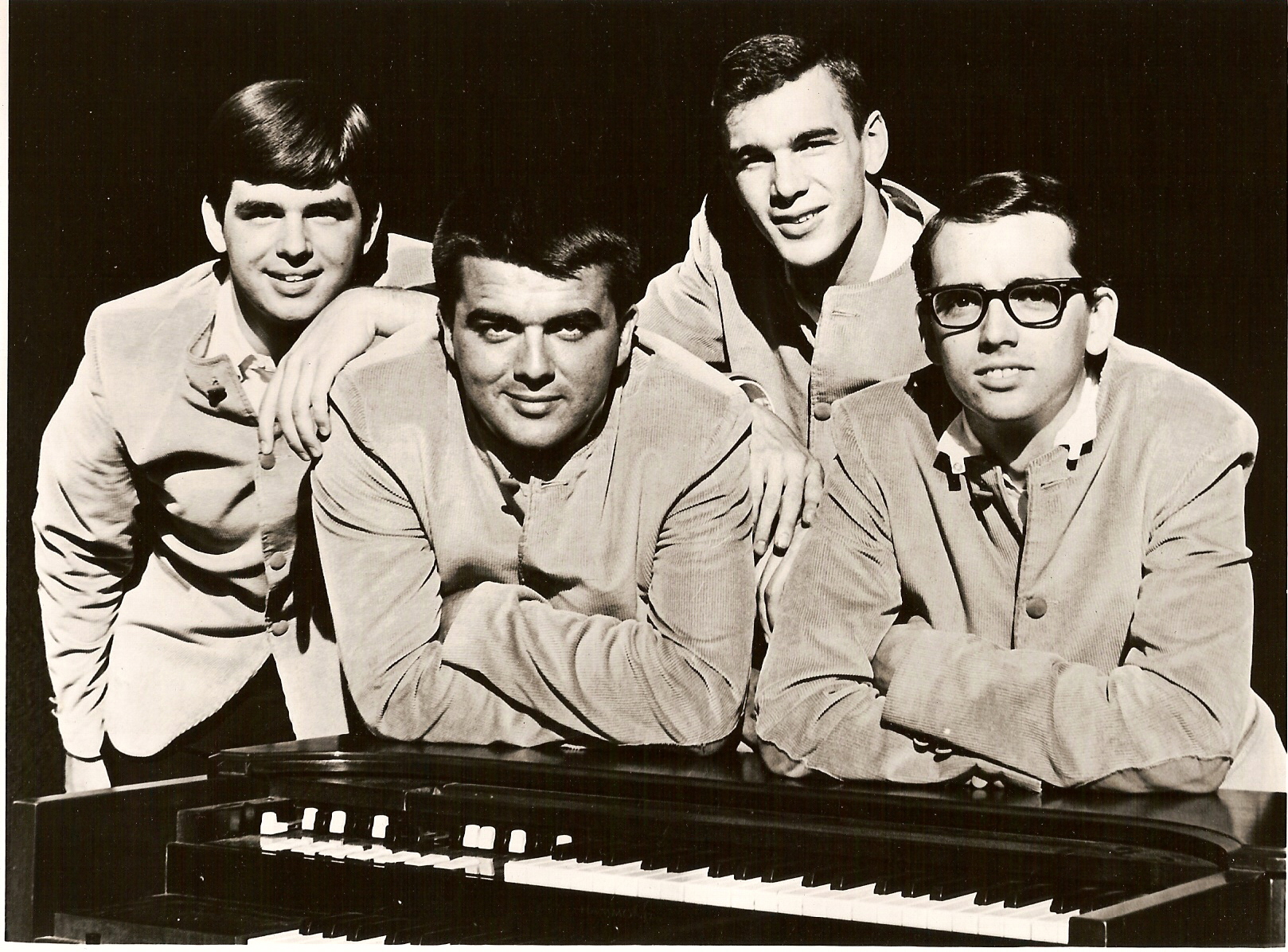 The Bishops with Jack Groff