Holes In The Road
---
Howland, 1966-70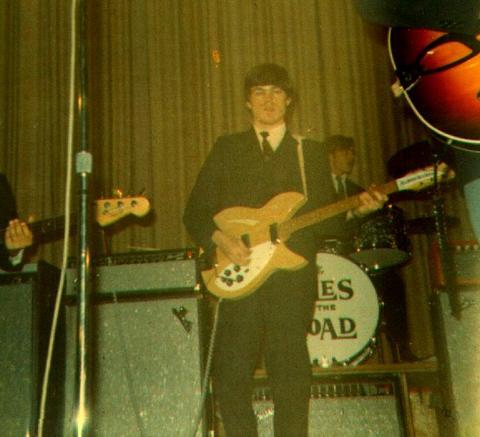 A group of Howland High School students that gained a large following in the Youngstown area, the Holes in The Road featured a Byrdsy sound. The band was formed by Gary Sloas (drums) and friend Gary McCoy (guitar). Gary McCoy brought in Sheldon Downs (rhythm guitar) and the first lineup was complete with Dave Pack on bass and vocals. The band practiced for months, usually in Gary McCoys's garage, before playing their first job at the Howland Community Church center.
The band played all over the Mahoning valley, including clubs like the Orange Room in Austintown, the Freakout, Youngstown State, and high school dances. A promoter out of central Ohio area got them booked into the Mansfield Ski Lodge and some other Ohio Valley venues. The Holes in the Road also opened for the Lovin' Spoonful at Stambaugh Auditorium. They also opened for Jeck Beck at the Mentor Hullabaloo. One night found the band pitted against the Measles as a "Kent vs. Warren" challenge. Held on the Holes home turf, the Bobkat teen club, the Holes prevailed over Joe Walsh and crew.
By this time the band had grow to 6 with the addition of Doug Thomas (vocals) and Joe Saker (keyboards). Sheldon left and group continued as a five piece. Most of the band members graduated high school in '68 and the band continued with Doug, Gary McCoy, and Dave attending Youngstown State.
At some point the band recorded some demos at a Youngstown recording studio that never got beyond tape.
After a couple personnel changes, they became M.F. Rattlesnake. Sheldon Downs is deceased.