HighBoys (Saxtons)
---
<![if !vml]>
<![endif]>
<![if !vml]>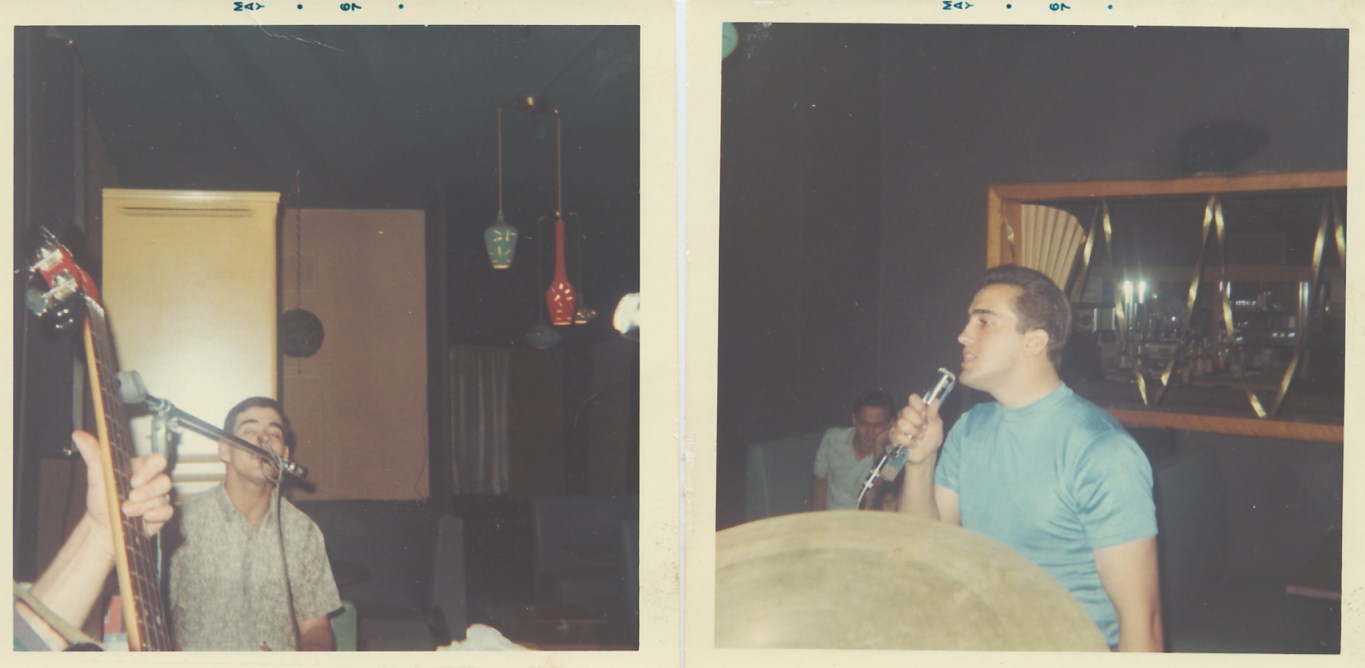 <![endif]><![if !vml]>
<![endif]>
Cleveland, 1967
The HighBoys formed when a split occurred between Saxons members Jim Davenport and Butch Van Niel. Davenport took Saxons bass played Ray Schartman and formed the Saxtons with Mickey Bruno (guitar), Gary Cernan (keyboards), and Sid Turner (formerly of the Grasshoppers) on drums.
A few months later, Turner left (to join the Selective Service) and Joe Kurilec joined on drums. Joe recalls – "The name Highboys came from the dress shirts of the time that had "high" collars. I joined The Highboys in 1967. At the time I was drumming with The Highboys as a Motown band on Fri. and Sat. On Sunday and Monday I played with a British band. The HighBoys started playing at the Silver Dollar Lounge (W110 & Lorain Ave – the Grasshoppers played there earlier).
The photos here were taken at the Silver Dollar.
Top row – Ray Schartman, bass , Mickey Bruno (not related to the Bruno brothers, deceased), guitar
Second row left: Gary Cernan, keyboard (Gary & I went to grade school (Milford, Cleveland, Ohio) and were re-aquatinted again after all those years!
Later Gary would be replaced by his brother Tim Cernan.
Second row right: Jim Davenport- singer
Bottom: Stage set up, my drums.
We had small success at the Silver Dollar. We did have a good crowd, thanks to Davenport's vocals.
As I recall we also did some private birthday parties."
Within a year or so the band reorganized as the Velvet Crosswalk.
Thanks to Joe Kurilec and Peanuts